de dag dat de muziek stierf
In Texas, en wel vlak bij New Mexico, ligt een uitgestrekt vlak gebied, waar voornamelijk vee gefokt wordt en dat soms'Tex-Mex' wordt genoemd. Hier zijn verschillende rock-artiesten uit het laatste gedeelte van de vijftiger jaren geboren. Onder hen Buddy Holly.
In 1955-56 werden zijn platen, op Decca Records, matig verkocht op de C&W-markt; toen in 1957 Elvis Presley's succes op alle markten een feit was, kwam Decca met een nieuw idee: waarom zou Holly niet als solo-artiest platen gaan maken op het dochterlabel Coral, en met een groep, de Crickets, spelen op een andere dochterlabel Brunswick, en zo op twee fronten gelijktijdig een gooi doen naar de zich voortdurend uitbreidende markt voor de rock 'n' roll.
Zo kwam Buddy Holly's sukses al gauw van twee kanten, als solo zanger en als lid van de The Crickets. Er kon bijna geen plaat van hem uitkomen of het was een hit: 'Words of Love', 'Peggy Syue', 'Heartbeat', en 'Early in the Morning' waren solosuccessen; 'Maybe Baby', 'Oh Boy' en 'That'll be the Day' werden opgenomen door The Crickets.
Het waren niet alleen goede songs, ze betekenden ook een vooruitgang voor de muziek uit die tijd. Buddy Holly introduceerde iets nieuws: ritme-schema's met een Mexicaans tintje. Hij versterkte ook met hulp van zijn voorgangers Presley en Carl Perkins, de positie van de ritmegitaar. Ook zou Buddy Holly de Engelse groepen die na hem kwamen beïnvloeden (de Rolling Stones namen een song van hem op, 'Not Fade Away') , maar hij stierf voordat hij het allemaal kon zien gebeuren bij een vliegtuigongeluk op 3 februari 1959.

'De dag dat de muziek stierf'.
---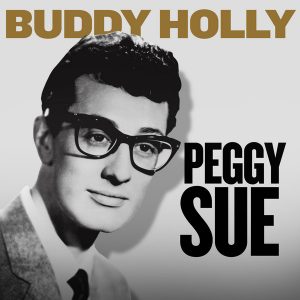 1) Buddy Holly
"Peggy Sue"
Single: Coral Records (1957)
Tekst: Norman Petty
Muziek: Buddy Holly – Jerry Allison
Tijd: 2:31
---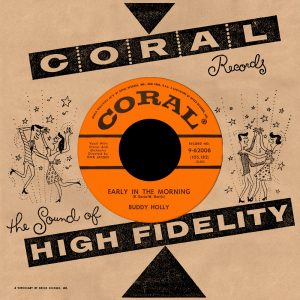 2) Buddy Holly
"Early in the Morning"
Single: Coral Records (1958)
Tekst: Bobby Darin
Muziek: Woody Harris
Tijd:2:08
---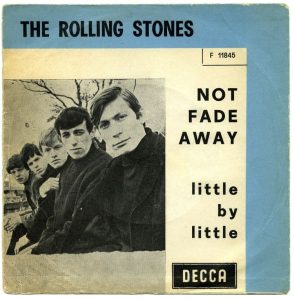 3) The Rolling Stones
"Not Fade Away"
Single: Decca Records (1964)
Tekst: Norman Petty
Muziek: Buddy Holly
Tijd:1:48
---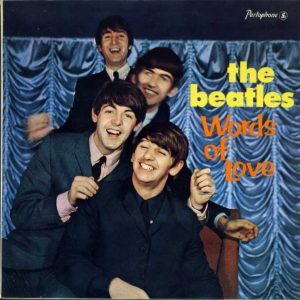 4) The Beatles
"Words of Love"
LP: Beatles for Sale
Parlophone (1964)
Componist: BuddyHolly
Tijd: 1:59
---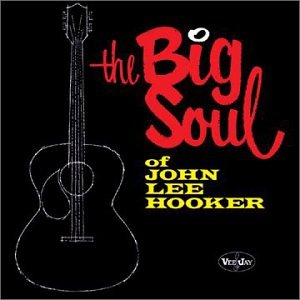 5) John Lee Hooker
"Little Wheel"
LP: The Big Soul
Vee-Jay records (1963)
Componist: John Lee Hooker
Tijd: 2:23
---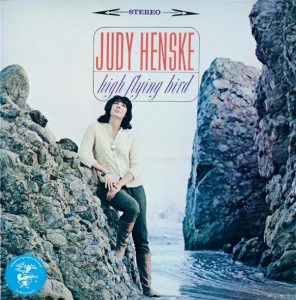 6) Judy Henske
"Blues Chase Up a Rabbit"
LP: High Flying Bird
Elektra Records (1964)
Compositie: Traditional (PD)
Tijd: 2:40
---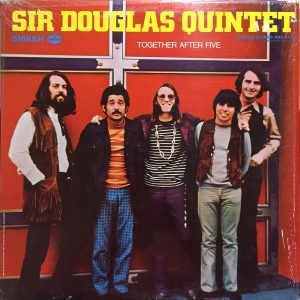 7) Sir Douglas Quintet
"Dallas Alice"
LP: Together After Five
Smash Records (1969)
Componist: DougSahm
Tijd: 3:16
---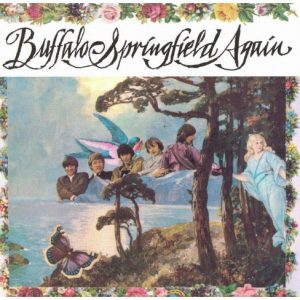 8) Buffalo Springfield
"A Child's Claim to Fame"
LP: Buffalo Springfield Again
Atco Records (1967)
Componist: Richie Furay
Tijd: 2:14
---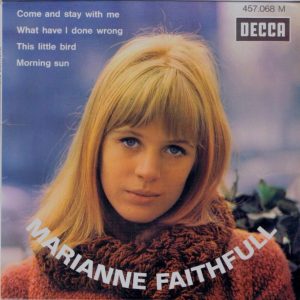 9) Marianne Faithfull
"Come and Stay with Me"
EP: Decca Records (1965)
Componist: Jackie DeShannon
Tijd: 2:25
---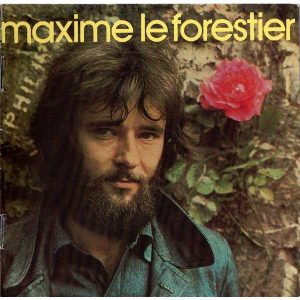 10) Maxime LeForestier
"Marie Pierre et Charlemagne"
LP: Mon Frére
Polydor (1972)
Componist: Maxime LeForestier
Tijd: 2:37
---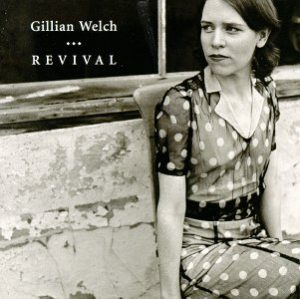 11) Gillian Welch
"Acony Bell"
CD: Revival
Almo Sounds (1996)
Tekst: Gillian Welch
Muziek: David Rawlings
Tijd: 3:06
---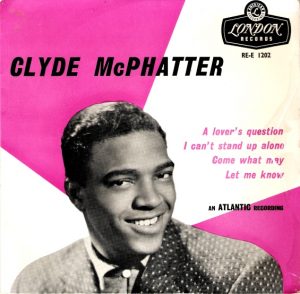 12) Clyde McPhatter
"A Lover's Question"
EP: London Records (1958)
Tekst: Brook Benton
Muziek: Jimmy T.Williams
Tijd: 2:37
---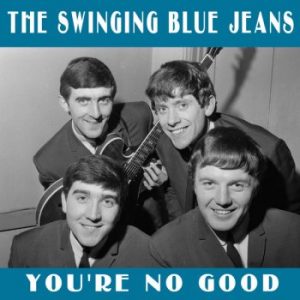 13) The Swinging Blue Jeans
"You're No Good"
Single: His Master's Voice (1964)
Componist: Clint Ballard Jr.
Tijd: 2:14
---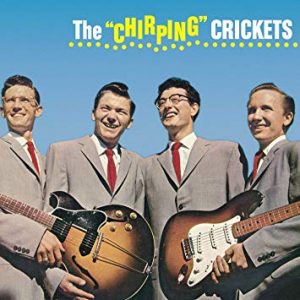 14) The Crickets (Buddy Holly)
"Oh Boy"
Single: Brunswick Records 1957)
LP: The Chirping Crickets
Tekst: Norman Petty
Muziek: Sonny West – Bill Tilghman
Tijd: 2:09
---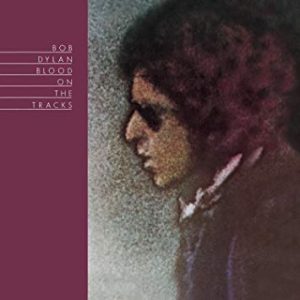 16) Bob Dylan
"You're a Big Girl Now"
LP: Blood on the Tracks
Columbia Records (1975)
Componist: Bob Dylan
Tijd: 4:29
---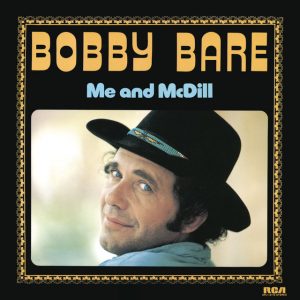 17) Bobby Bare
"Tired of the Road Joe"
LP: Me and McDill
RCA-Victor (1977)
Componist: Bob McDill
Tijd: 3:01
---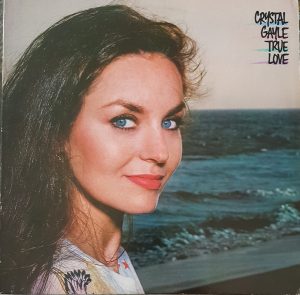 18) Crystal Gayle
"Till I Gain Control Again"
LP: True Love
CBS (1982)
Componist: Rodney Crowell
Tijd: 3:57
---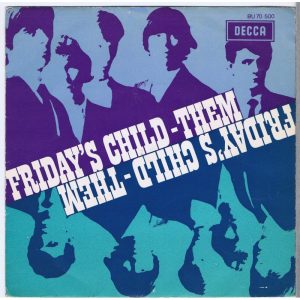 19) Them
"Baby What You Want Me to Do"
EP: Decca Records (1968)
Componist: Jimmy Reed
Tijd:3:30
---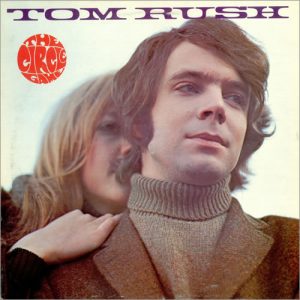 20) Tom Rush
The Circle Game"
LP: The Circle Game
Elektra Records (1968)
Componiste: Joni Mitchell
Tijd: 5:11
---