"D-Records Shuffle" wordt elke zondagmiddag uitgezonden via BR6, van 15:00 tot 17:00 uur. Tevens is deze, na de uitzending, hieronder terug te luisteren.
Deel 1: 15:00 – 16:00
Deel 2: 16:00 – 17:00
---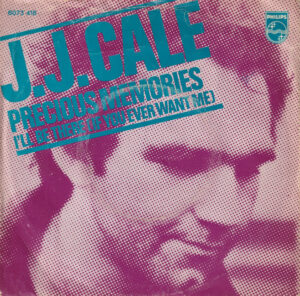 J.J.Cale (1939 – 2013)
1. Precious Memories 2:06 (J.B.F. Wright – muziek: J.J.Cale)
2. I'll be There 2:20 (Ray Price – Rusty Gabbard)
Album Okie  – uitgebracht in 30 april 1974
Single: Philips 6073 418 Nederland – 1974

Okie is het derde studioalbum opnames vonden plaats van 7 mei tot 5 december 1973 in de plaatsen Mount Juliet – Tennessee, Nashville –  Tennessee en Tulsa – Oklahoma. Van dit album is een single uitgebracht  in 1974 in Nederland door platenmaatschappij Philips.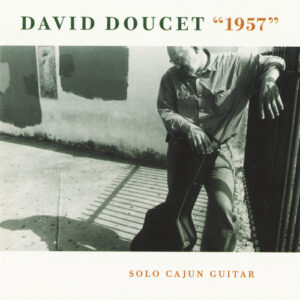 David Doucet (1957)
1. Tu Peux Pas me Faire Ca 2:47 (traditional)
2. Une Piastre Ici, Une Piastre la-Bas 2:47 (Luderine Darbonne)
Album: "1957" Solo Cajun Guitar – uitgebracht 1999
De opnames vonden plaats op 25, 26 en 27 januari 1999 bij Producer Tony Daigle in de Dockside studios in Maurice, Louisiana.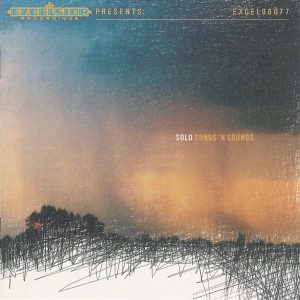 Solo (is J.Perkin en Simon Gitsels)
Lover' Story Ends 2:41 (J.Perkin)
—————————————————————–
Silence Falls 3:30 (J.Perkin – Simon Gitsels)
Album: Songs 'n Sounds – uitgebracht in 2004
J.Perkin (echte naam Michiel Flamman) is een Nederlandse singer-songwriter speelde tot 2004 met zijn band Perkin o.a. op Lowlands. Daarna deed hij wat projecten met toetsenist Simon Gitsels onder de naam Solo.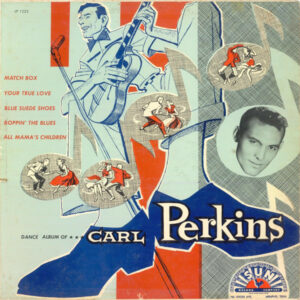 Carl Perkins (1932-1998)
Tennesse 3:03 (Carl Perkins)
————————————————
Honey Don't 2:51 (Carl Perkins)
Album: Dance Album of Carl Perkins (compilatie van singles)
————uitgebracht in 1957
'Tennessee' en 'Honey Don't' zijn opgenomen in de december maand van 1955 in de Sun studio van Sam Phillips in Memphis, Tennessee. Carl Perkins was toen 23 jaar, toen al een veel gevraagd rock-a-billy gitarist.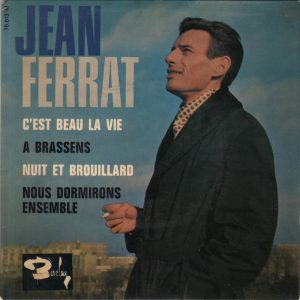 Jean Ferrat (1930-2010)
Nous Dormirons Ensemble 2:17 (Louis Aragon – Jean Ferrat)
——————————————————————————————–
Nuit et Brouillard 3:08 (Jean Ferrat)
EP: C'est Beau la Vie – uitgebracht in januari 1964.
Uitgebracht door Barclay Disques. Jean Ferrat zingt hierop vier nummers met het orkest van Alain Goraguer.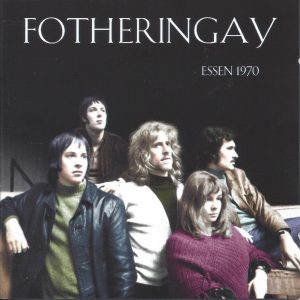 Fotheringay
The Pound and the Stream 3:13 (Sandy Denny)
—————————————————————————
Winterwinds 2:07 (Sandy Denny)
Album: Fotheringay  –  uitgebracht in 1970
Fotheringay is het titelloze album van de groep gevormd door Sandy Denny nadat ze Fairport Convention in 1969 verliet, het bleef bij een
album, maar dan gelijk wel een klassieker in dat genre. Het album
werd opgenomen in London in de periode februari – april 1970.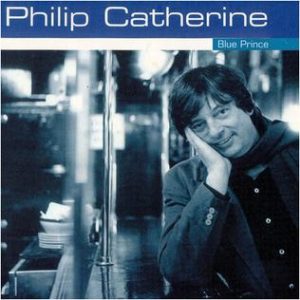 Philip Catherine (1942)
Memories of You 4:16 (Eubie Blake – gepubliceerd in 1930)
CD: Blue Prince  –  opgenomen 13-15 juni 2000
Blue Prince is een album wat is uitgebracht in 2001 door de Belgische jazzgitarist Philip Catherine Hij werd begeleid door Hein van de Geyn contrabas en Hans van Oosterhout drums.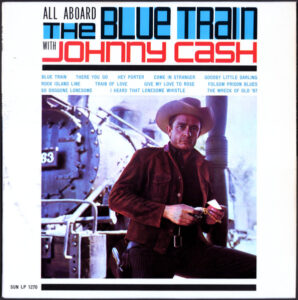 Johnny Cash (1932-2003)
Give My Love to Rose 2:37 (Johnny Cash)
—————————————————————–
Hey Porter 2:10 (Johnny Cash)
Album: All Aboard the Blue Train (single-compilatie van Sun Rec.) 
All Aboard the Blue Train is een verzamelalbum van de Amerikaan Johnny Cash. het werd op 3 december 1962 uitgebracht door Sun Records nadat Johnny het label had verlaten en getekend had bij Columbia Records. Het album heeft opnames van 1 september 1954 t/m 28 mei 1958.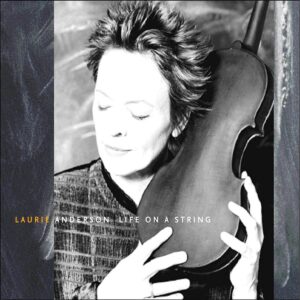 Laurie Anderson (1947)
Statue of Liberty 4:15 (Laurie Anderson)
—————————————————————–
Washington Street 4:35 (Laurie Anderson)
CD: Life on a String  –  uitgebracht in augustus 2001
Life on a String is het zesde album van performancekunstenaar Laurie Anderson, opgenomen in New York.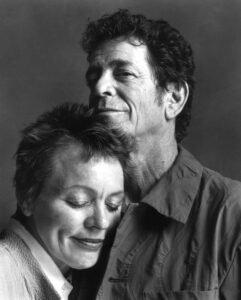 Toen Laurie Anderson dit
album uitgaf was zij nog
getrouwd met rocker
Lou Reed, nu heden ten
dage de weduwe Reed.
Lou Reed bekend van The
Velvet Underground over-
leed op 27 oktober 2013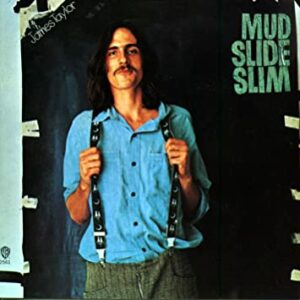 James Taylor (1948)
You've Got a Friend 4:20 (Carole King)
———————————————————————
Long Ago and Far Away 2:13 (James Taylor)
Single: Warner Bros. WB 7498 U.S.
LP: Mud Slide Slim and The Blue Horizon – uitgebracht in 1971
Dit album is uitgebracht april 1971, de opnames vonden plaats in Los Angeles van 3 januari tot 28 februari zelfde jaar, het bevat Taylor's grootste hitsingle in de VS, een coverversie van de Carole King's  -standaard 'You've Got a Friend', het bereikte de eerste plaats.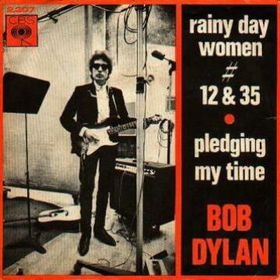 Bob Dylan (1941)
Rainy Day Women no.12 & 35 4:29 (Bob Dylan)
—————————————————————————
Pledging my Time 3:50 (Bob Dylan)
Single: CBS 2.307 – Holland 
Album: Blonde on Blonde  – uitgebracht maart 1966
De single 'Rainy Day Women' duurde 2:26 en is hiermee korter dan de LP-versie dat geldt ook voor de b-kant, in die tijd moesten de singles niet langer zijn als drie minuten. 'Rainy Day Women' en de b- kant 'Pledging my Time' zijn opgenomen in Nashville Tennessee.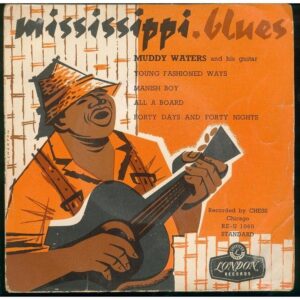 Muddy Waters (1913-1983)
Forty Days and Forty Nights 2:54 (Bernhard Roth)
——————————————————————————
Young Fashioned Ways 2:58 (Willie Dixon)
EP: Mississippi Blues – uitgebracht in 1956 in U.K.
met opnames van 2 & 3 februari 1955 in Chicago 
Twee opnames van Muddy Waters met Little Walter en James Cotton op de mondharmonicas, Pat Care bespeelt de solo-gitaar, Willie Dixon op de contra-bas en drummer Fred Below en pianist Otis Spann.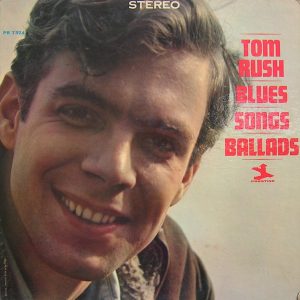 Tom Rush (1941)
Alabama Bound 3:09
(John J. Puderer & Robert Hoffman  gepubliceerd in 1909)
———————————————————————————————-
Baby, Please Don't Go 2:45
(Traditional – gepopulariseerd door 'Big' Joe Williams in 1935)
LP: Blues – Songs – Ballads   – uitgebracht in 1965
De opnames vonden plaats mei 1963 en het album anderhalf jaar later uitgebracht door het platen-label Prestige PRST 7374.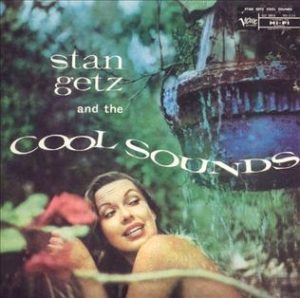 Stan Getz (1927-1991)
Nobody Else But Me 3:31 (Jerome Kern gecomponeerd in 1946)
————————————————————————————————–
Down by the Sycamore Tree 2:58 (Religiues traditional)
LP: Stan Getz and the Cool Sounds  –  uitgebracht in 1956
De opnames vonden plaats in Los Angeles op 23 januari  van het jaar 1954. Stan Getz op de tenor-sax, Jimmy Rowles, piano, Max Roach als drummer, en contra-bassist Bob Whitlock.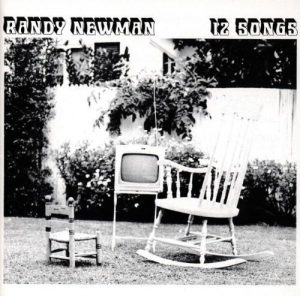 Randy Newman (1943)
Have You Seen My Baby 2:27 (Randy Newman)
————————————————————————–
Lover's Prayer 1:51 (Randy Newman)
Single: Reprise Records 0197 U.S. uitgebracht mei 1970
LP: 12 Songs  –  uitgebracht april 1970
12 Songs was het tweede album van Randy Newman uitgebracht april 1970. 'Have You Seen My Baby' en de B-kant 'Lover's Prayer' is als single uitgebracht april 1970.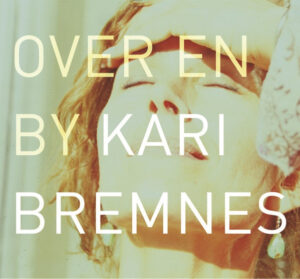 Kari Bremnes (1956)
Stjemelause Døgn 3:40 (Kari Bremnes)
———————————————————————————
Hvis du Kommer Tebake Igjen 3:14 (Kari Bremnes)
CD: Over en By (boven de stad)  –  uitgebracht in 2005
Kari Bremnes is een Noorse zangeres en componiste. Zij groeide op op de Lofoten een eilandengroep in het noorden van Noorwegen. Ze ging zich pas met muziek bezighouden, nadat ze in 1977 vertrokken was naar Oslo om daar te studeren en te werken.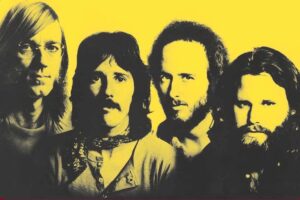 The Doors
Riders on the Storm 6:54 – tekst: Jim Morrison
melodie: Ray Manzarek – Robbie Krieger – John Densmore
LP: L.A.Woman  –  uitgebracht in 1971
L.A.Woman was het zesde en tevens het laaste album waar zanger Jim Morrison van The Doors op te horen is. Het album werd uitgebracht april 1971, drie maanden na het verschijnen van de plaat overleed Jim Morrison in zijn appartement in Parijs.