Sonny Stitt (saxofonist)
(1924-1982)
Geboren in Boston, Massachusetts
Overleden in Washington D.C.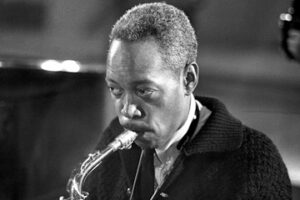 Edward 'Sonny' Stitt was een Amerikaanse jazz-saxofonist die behoorde tot de bebop-muzikanten. Met zijn meer dan honderd albums was hij een van de productiefste saxofonisten. Van jazz
criticus Dan Morganstern kreeg hij de bijnaam 'The Lone Wolf' vanwege zijn aanhouded reizen en zijn toewijding aan de jazz.
---
"Riverside Jazz" wordt elke zaterdagavond uitgezonden via BR6, van 23:00 tot 00:00 uur. Tevens is deze, na de uitzending, hieronder terug te luisteren.
---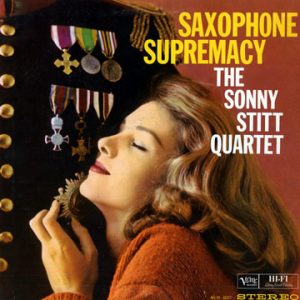 a) Sunday 3:56 (Benny Krueger – Chester Conn)
b) It's Not Or No One 4:33 (Jule Styne)
Album: Saxophone Supremacy (Verve Records MG V-8377)
Radio opnames in Los Angeles, Californië. December 21 & 23,  1959
Uitgebracht: 1961
Sonny Stitt: alt saxofoon
Lou Levy: piano
Leroy Vinnegar: contrabas
Mel Lewis: drums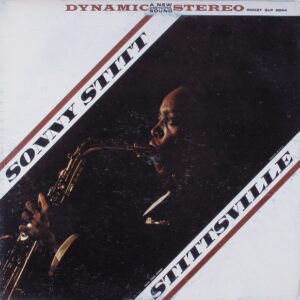 a) Memories of You 5:10 (Eubie Blake – 1930)
b) I Cried for You 3:16 (Gus Arnheim & Abe Lyman – 1923)
Album: Stittsville (Roost Records RLP 2244)
Opgenomen in New York City. Juni 1960
Sonny Sitt: tenor saxofoon
Jimmy Jones: piano
Onbekende bassist
Roy Haynes: drums
---
Johnny Hartman (zanger)
(1923-1983)
Geboren in Houma, Louisiana, V.S.
Overleden in New York City, New York, V.S.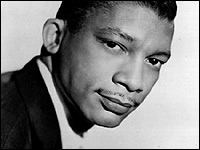 John Maurice Hartman was een Amerikaanse bariton jazz zanger met een specialisme in ballads. De stem van Johnny wordt geroemd als een van de beste baritons in de jazzgeschiedenis. naar eigen zeggen waren Frank Sinatra en Nat King Cole bronnen van inspiratie. ondanks positieve kritieken van het journaille en een charismatische voor komen werd hij nooit echt populair bij het grote publiek.
---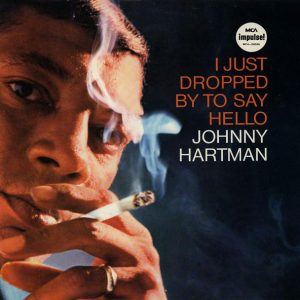 a) Kiss & Run 3:36
 (William Engwick – Rene Denoncin – Jack Ledru)
b) Stairway to the Stars 3:09
  (Frank Signorelli – Matty Melneck – Mitchell Parisch)
c) Don't Call it Love 2:07 (Ronnell Bright)
Album: I Just Dropped by to Say Hello (Impulse Rec. A-57)
Van Gelder Studio, Englewood Cliffs, N.Y. Oktober 9 & 7  1963
Uitgebracht in 1964
Johnny Hartman: zang
Illinois Jacquet: tenor saxofoon
Kenny Burrell: gitaar
Hank Jones: piano
Milt Hinton: contrabas
Elvin Jones: drums
---
Joe Wilder (trompetist)
(1922-2014)
Geboren in Colwyn, Pennsylvania, V.S.
Overleden in New York City, New York, V.S.
De Amerikaanse jazztrompettist, bandleider, componist liet een brede voetafdruk achter die vandaag de dag nog steeds resoneert in de muziekwereld. Hij speelde in veel orkesten waaronder die van Count Basie en Jimmy Lunceford. Hij werd een favoriet bij vocalisten en speelde voor Billie Holiday, Johnny Mathis, Harry Belafonte en Tony Bennett. Hij nam in 1956 zijn debuutalbum op voor het label Savoy.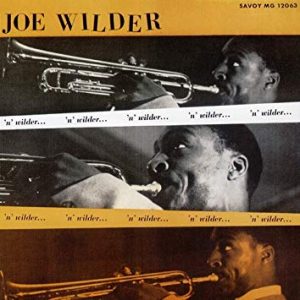 a) My Heart Stood Still 4:32 (Richard Rodgers – 1927)
b) Mad About the Boy 4:32 (Noël Coward – 1932)
c) Darn That Dream 5:03 (Jimmy van Heusen – 1939)
Album: Wilder 'n' Wilder (Savoy Records MG 12063)
Van Gelder Studio, Hackensack, New Jersey januari 19,  1956
Uitgebracht in 1959
Joe Wilder: trompet
Hank Jones: piano
Wendell Marshall: contrabas
Kenny Clarke: drums
---
Oliver Nelson (saxofonist)
(1932-1975)
Geboren in St. Louis, Missouri, V.S.
Overleden in Los Angeles, Californië, V.S.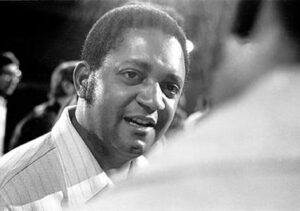 Oliver Edward Nelson was een Amerikaanse jazz saxofonist, klarinettist, arrangeur, componist en bandleider. Zijn album uit 1961 "The Blues and the Abstract Truth" wordt beschouwd als een van de belangrijkste opnames van zijn tijd. Het middelpunt van het album is de definitieve versie van zijn compositie "Stolen Moments".
---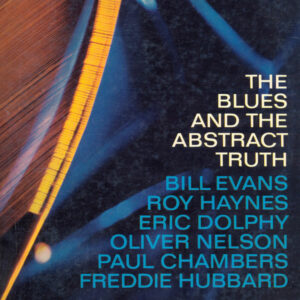 a) Stolen Moments 8:47 (Oliver Nelson)
b) Yearnin' 6:24 (Oliver Nelson)
Album: The Blues and the Abstract Truth (Impulse Rec. A-5)
Van Gelder Studio, Englewood Cliffs, N.Y. februari 23,  1961
Uitgebracht augustus 1961
Oliver Nelson: tenor & altsaxofoons en arrangeur
Freddie Hubbard: trompet
Eric Dolphy: alt saxofoon, fluit, basklarinet
Bill Evans: piano
Paul Chambers: contrabas
Roy Haynes: drums