Toen de Radio nog een GROEN lichtje had.
Het fenomeen radio werd een alledaags verschijnsel. Tot ver in de jaren 50 was de radio mateloos populair en zaten dagelijks vele mensen aan de radio gekluisterd. Maar helemaal écht niet te volgen was die nieuwe muziek die uit Amerika kwam overwaaien. wat moest er in vredesnaam terechtkomen van die jeugd van tegenwoordig?
Aflevering 62
De radio doorbrak de isolatie van het platteland. De honderden radiostations die in de twintiger en dertiger jaren in de zuidelijke staten werden opgericht, brachten op deze manier het contact tot stand tussen de boerenmusici en een publiek dat buiten hun streek woonde. Maar als ze eenmaal werk bij de radio hadden gehad kwamen er wel meer contracten los, en mensen zoals banjospeler Charlie Poole uit North Carolina verwierven dan grote bekendheid in het zuiden van Amerika.
---
"D-Records Shuffle" wordt elke zondagmiddag uitgezonden via BR6, van 13:00 tot 14:00 uur. Tevens is deze, na de uitzending, hieronder terug te luisteren.
---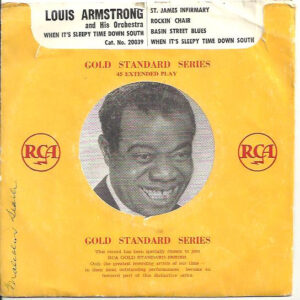 1) Louis Armstrong (1901-1971)
"When It's Sleepy Time
———-Down South" (3:22)
(Otis & Leo René
———-Clarence Muse)
EP: RCA Records
Uitgebracht in 1957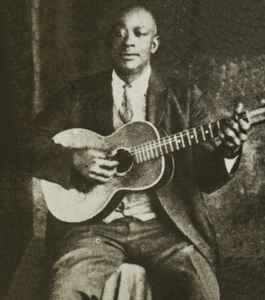 2) Jim Jackson (1876-1933)
"I Heard the Voice
—–of A Pork Chop" (2:50)
—(Jim Jackson)
Single: Victor Records
Uitgebracht in 1928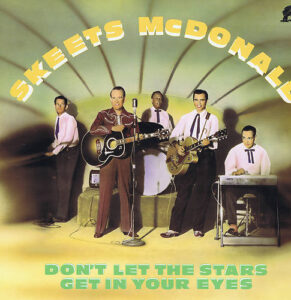 Skeets McDonald (1915-1968)
"Don't Let the Stars
—-Get in Your Eyes" (2:43)
—(Slim Willet)
Single: Capitol Records
Uitgebracht in 1952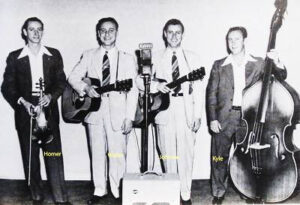 4) The Bailes Brothers
"Whiskey is the Devil" (2:36) (Johnny & Walter Bailes)
Single: Columbia Records Uitgebracht in 1947
Homer Bailes (1922-2013) Johnny Bailes (1918-1989)
Walter Bailes (1920-2000) Kyle O. Bailes (1915-1996)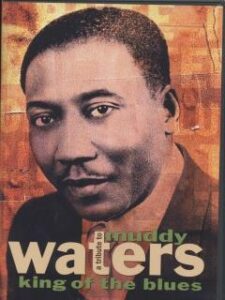 5) Muddy Waters (1913-1983)
"Iodine in my Coffee" (3:29)
(McKinley Morganfield)
Opnames: 17 sept. 1952
voor Chess Rec. in Chicago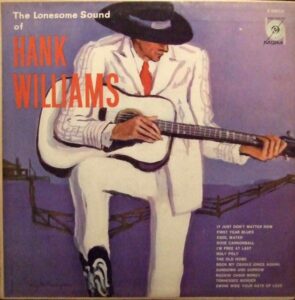 6) Hank Williams (1923-1953)
"Tennessee Border" (1:55)
—–(Jimmy Work)
LP: The Lonesome Sound
——-of Hank Williams
——–(compilatie 1960)
Opnames uit 1949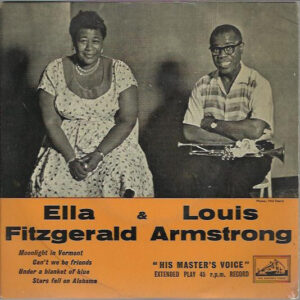 7) Ella Fitzgerald (1917-1996)
—& Louis Armstrong (1901-1971)
"Moonlight in Vermont (3:28)
(Suessdorf – Blackburn)
EP: His Master's Voice
Uitgebracht in 1957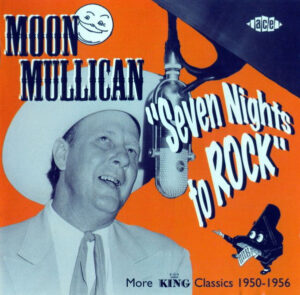 8) Moon Mullican (1909-1967)
—& his Blue Ridge Rangers
"Seven Nights to Rock" (2:21)
(Buck Trail – Louis Innes
——–& Henry Glover)
Single: Kinbg Records
Uitgebracht in 1956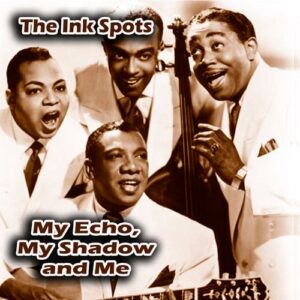 9) The Inkspots
"We Three" (3:22)
(My Echo, My Shadow, and Me)
(N. Cogane – Sam Mysels
—-& Dick Robertson)
Single: Brunswick Rec.
Uitgebracht januari 1941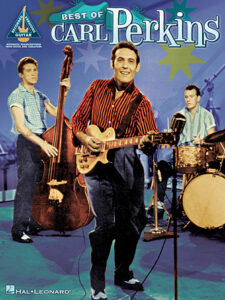 10) Carl Perkins (1932-1998)
"Tennessee" (3:03)
(Carl Perkins)
Songle: Sun Records
Uitgebracht in 1956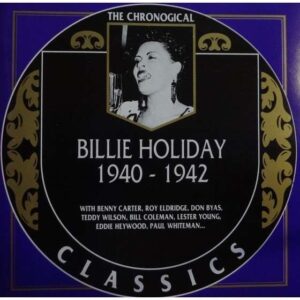 11) Billie Holiday (1915-1959)
—–& Her Orchestra
"Mandy is Two" (3:02)
(Fulton McGrath
—–& Johnny Mercer)
Opnames: 9 juli 1941
Label: Vocalion Records
12) Buddy Holly
& the Crickets (1936-1959)
"Peggy Sue" (2:31)
(Buddy Holly – Jerry Allison
——-& Norman Petty)
Single Coral Records
Uitgebracht 20 sept. 1957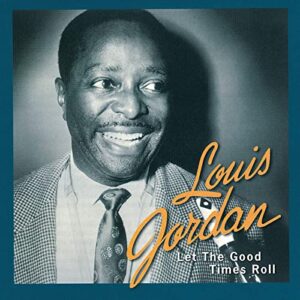 13) Louis Jordan (1908-1975)
—-& His Tympany Five
"Chartreuse" (2:35)
(Billy Moore Jr.
—–& Leslie McFarland)
Single: Decca Records
Uitgebracht december 1950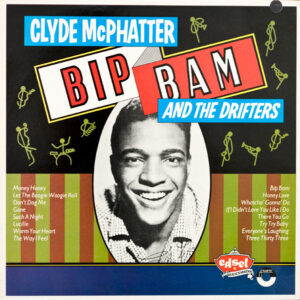 14) Clyde McPhatter (1932-1972)
"Everyone's Laughing" (2:53)
—–(Winfield Scott)
Single: Atlantic Rec.
Uitgebracht: Juli 1955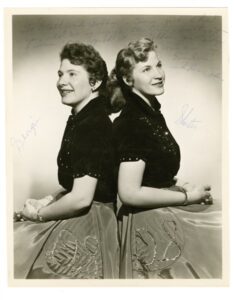 15) The Davis Sisters
"Fiddle Diddle Boogie" (1:47)
(Charles Grean – Jim Leisly)
Single: RCA-Victor
Uitgebracht in 1955
Georgie Davis (1934-1972)
Mary Frances Penick (1931-2004)
Mary is de latere bekend
geworden Skeeter Davis.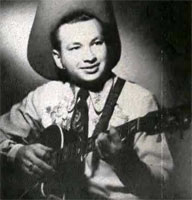 16) Eddy Dugosh (1936)
& the Ah-La Playboys
"Bad Luck Come
———–My Way" (1:58)
(Eddy & Leonard Dugosh)
Single: Sarg Records
Uitgebracht in 1956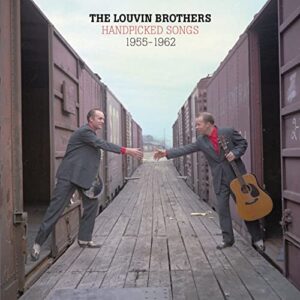 17) The Louvin Brothers
"Don't Laugh" (2:43)
(Rebe Gosdin)
Single: Capitol Records
LP: Handpicked Songs
Uitgebracht in 1957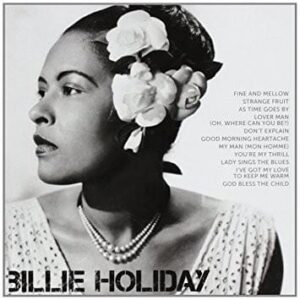 18) Billie Holiday (1915-1959)
—–& Her Orchestra
"Good Morning Heartache" (3:08)
(Irene Higginbotham
——Ervin Drake – Dan Fisher)
Single: Decca Records
Uitgebracht in 1946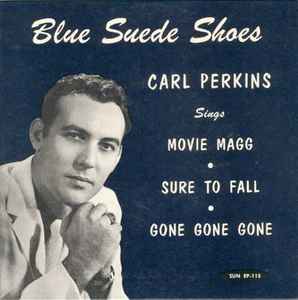 19) Carl Perkins (1932-1998)
"Blue Suede Shoes" (2:18)
—–(Carl Perkins)
Single: Sun Records
Uitgebracht in 1956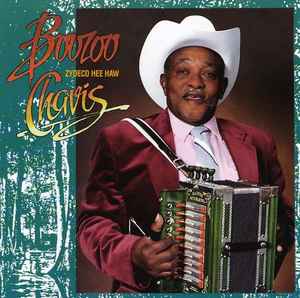 20) Boozoo Chavis (1930-2001)
"Paper in My Shoes (2:08)
(Eddie Shuler – Wilson Chavis)
Single: Folk Star Rec.
Uitgebracht in 1954
---