---
"Riverside Jazz" wordt elke zaterdagavond uitgezonden via BR6, van 22:00 tot 00:00 uur. Tevens is deze, na de uitzending, hieronder terug te luisteren.
Deel 1: 22:00 – 23:00
Deel 2: 23:00 – 00:00
---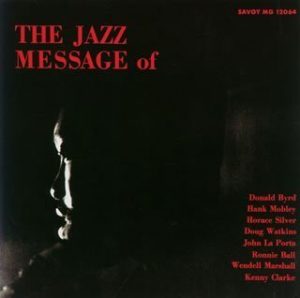 1) Hank Mobley
   (1930-1986)
"Madeleine"
LP: The Jazz Message of…….
LP: Savoy Records (1956)
Componist: Hank Mobley
Tijd: 4:38
Hank Mobley: Tenor-saxophone
Ronnie Ball: Piano
Doug Watkins: Bass
Kenny Clarke: Drums
---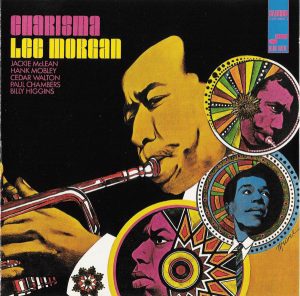 2) Lee Morgan
    (1938-1972)
"Rainy Night"
LP: Charisma
Blue-Note (1969)
Recorded: 29 september '66
Componist: Cedar Walton
Tijd: 5:29
Lee Morgan: Trumpet
Cedar Walton: Piano
Paul Chambers: Bass
Billy Higgins: Drums
Jackie McLean: Alto-saxophone
Hank Mobley: Tenor-saxophone
---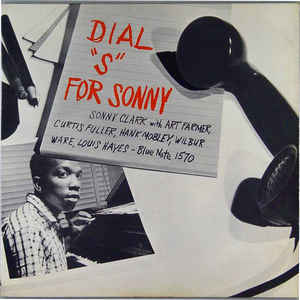 3) Sonny Clark
     (1931-1963)
"It Could Happen to You"
LP: Dial "S" for Sonny
Blue-Note (1957)
Componist: Jimmy van Heusen
Tijd: 6:54
Sonny Clark: Piano
Art Farmer: Trumpet
Hank Mobley: Tenor-saxophone
Curtis Fuller: Trombone
Wilbure Ware: Bass
Louis Hayes: Drums
---
4) 'Little Hat' Jones

"Rolled from Side to Side Blues"
Single: Okeh Records
Opgenomen: 21 juni 1929 in San Antonio, Texas
Componist: George Jones
Tijd: 3:01
---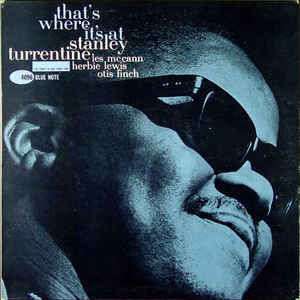 5) Stanley Turrentine
"Light Blue"
LP: That's Where It's At
Blue-Note (1962)
Componist: Tommy Turrentine
Tijd: 6:30
Stanley Turrentine: Tenor-saxophone
Les McCann: Piano
Herbie Lewis: Bass
Otis Finch: Drums
---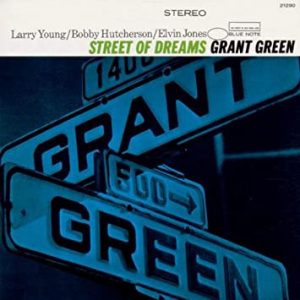 6) Grant Green
      (1935-1979)
"Lazy Afternoon"
LP: Street of Dreams
Blue-Note (1967)
Opgenomen: New Jersey. 1964
Componist: Jerome Moross
Tijd: 7:38
Grant Green: Guitar
Bobby Hutcherson: Vibraphone
Larry Young: Organ
Elvin Jones: Drums
---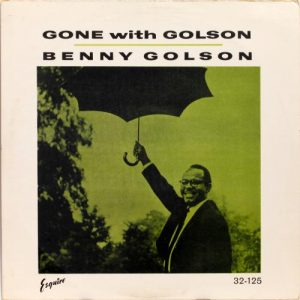 7) Benny Golson
         (1929)
"Autumn leaves"
LP: Gone with Golson
Blue-Note (1959)
Componist: Joseph Kosma
Tijd: 6:48
Benny Golson: Tenor-saxophone
Curtis Fuller: Trombone
Ray Bryant: Piano
Tommy Bryant: Bass
Al Harewood: Drums
---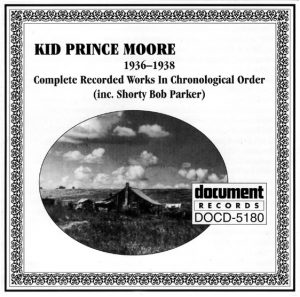 8) "Kid" Prince Moore
"Sign of Judgement"
Single: Melotone Records
Opgenomen: 10 april 1936 N.Y.C.
Componist: Prince Moore
Tijd: 2:58
---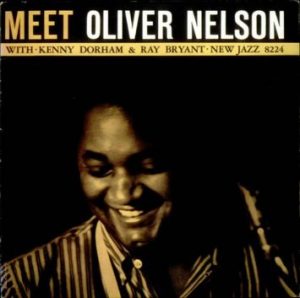 9) Oliver Nelson
     (1932-1975)
"What's New"
LP Meets Oliver Nelson
New Jazz Rec. (1959)
Componist: Bob Haggart
Tijd: 6:53
Oliver Nelson: Tenor-sax
Kenny Dorham: Trumpet
Ray Bryant: Piano
Wendell Marshall: Bass
Art Taylor: Drums
---
2E UUR RIVERSIDE JAZZ
ALBUM V.D. WEEK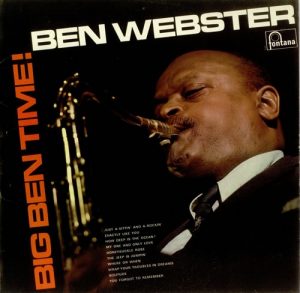 Ben Webster
"Big Ben Time"
Fontana Records
Recorded: January 1967
Studio: in London
Released: 1967
Producer: ????

Ben Webster (1909-1973) Tenor-saxophone
Dick Katz (1924-2009) Piano
Alan Haven (1935-2016) Organ*
Spike Heatley (1933) Bass
Tony Crombie (1925-1999) Drums
10) How Deep is the Ocean 4:06 (Irving Berlin)
11) My One and Only Love 4:36 (Guy Wood) *
12) Honeysuckle Rose 3:26 (Fats Waller)
13) You Forgot to Remember 4:13 (Irving Berlin)*
14) Solitude 3:59 (Duke Ellington)
15) Wrap Your Troubles in Dreams 3:57 (Harry Barris)
---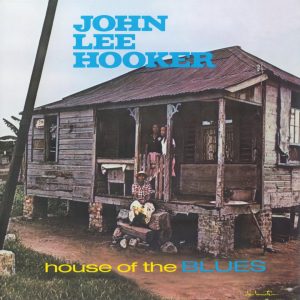 16) John Lee Hooker
        (1917-2001)
"Ground Hog Blues"
LP: House of the Blues
Chess Records (1959)
Opgenomen: 26 april 1951
Componist: John Lee Hooker
Tijd: 3:00
---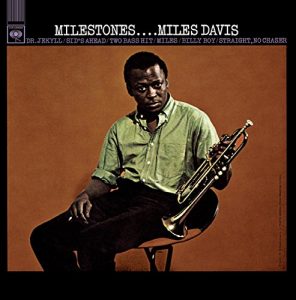 17) Miles Davis
    (1926-1991)
"Miles"
LP: Milestone
Columbia Records (1958)
Componist: Miles Davis
Tijd: 5:46
Miles Davis: Trumpet
Cannonball Adderley: Alto-saxophone
John Coltrane: Tenor-saxophone
Red Garland: Piano
Paul Chambers: bass
"Philly" Joe Jones: Drums
---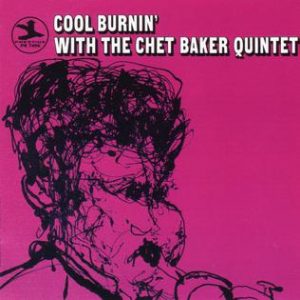 18) Chet Baker
     (1929-1988)
"Cut Plug"
LP: Cool Burnin'
Prestige Records (1965)
Componist: Sonny Stitt
Tijd: 4:40
Chet Baker: Trumpet
George Coleman: Tenor-saxophone
Kirk Lightsey: Piano
Herman Wright: Bass
Roy Brooks: Drums
---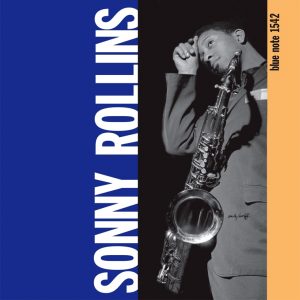 19) Sonny Rollins
           (1930)
"How Are Things in Glocca Morra"
LP: Volume One
Blue-Note (1957)
Componist: Burton Lane
Tijd: 6:18
Sonny Rollins: Tenor-saxophone
Donald Byrd: Trumpet
Wynton Kelly: Piano
Gene Ramey: Bass
Max Roach: Drums
---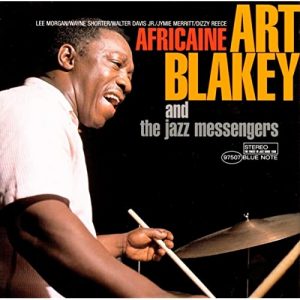 20) Art Blakey & The Jazz Messengers
"Lester Left Town"
LP: Africaine
Blue-Note (1981)
Opgenomen: New Jersey 1959
Componist: Wayne Shorter
Tijd: 8:35
Art Blakey (1919-1990): Drums
Lee Morgan: Trumpet
Wayne Shorter: Teno-saxophone
Walter Davis Jr.: Piano
Jymie Merritt: Bass
---