---
"Uit de Tijd van Toen" wordt elke zondagmiddag uitgezonden via BR6, van 13:00 tot 14:00 uur en 's avonds van 22:00 tot 23:00 uur (herhaling). Tevens is deze, na de uitzending, hieronder terug te luisteren.
---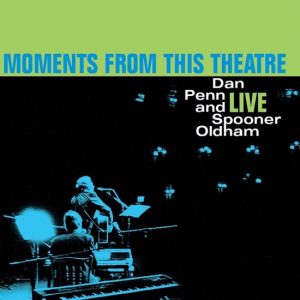 1) Dan Penn &
        Spooner Oldham
CD: "Moments from
This Theatre"
Proper Records
'Live' november in U.K.
Uitgebracht: 1999
Producer: Neil Brockbank
Dan Penn (1941) Vocal – Acoustic guitar
Spooner Oldham (1943) Electric piano
a) "Do Right Woman Do Right Man" 4:48 (Dan Penn – Chips Moman)
b) "The Dark End of the Street" 3:50 (Dan Penn – Chips Moman)
---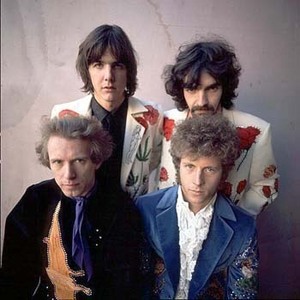 2) The Flying Burrito Bros.
LP: "The Gilded Palace of Sin"
label: A & M Records
Uitgebracht: februari 1969
Studio: Hollywood, CA.
Producer: Larry Marks &
Henry Lewy
Gram Parsons (1946-1973) Vocal – Rhythm guitar – Piano
Chris Hillman (1944) Vocal – Rhythm guitar
Chris Ethridge (1947-2012) Bass guitar
'Sneaky' Pete Kleinow (1934-2007) Pedal steel guitar
with:
Jon Corneal (1946) Drums
a) "Do Right Woman Do Right Man" 3:56 (Dan Penn – Chips Moman)
b) "The Dark End of the Street" 3:48 (Dan Penn – Chips Moman)
---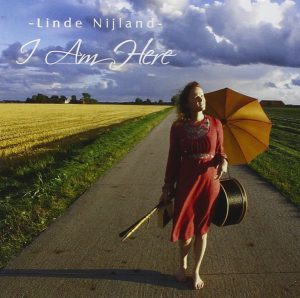 3) Linde Nijland
CD: "I Am Here"
Continental Records
Uitgebracht: 2014
Producer: Linde Nijland
Linde Nijland: Vocal – Acoustic guitar
Bert Ridderbos: Acoustic guitar – Bass
a) "Leaving London" 3:02 (Tom Paxton)
b) "Pack Up Your Sorrows" 2:43 (Richard Farina – Pauline Marden)
---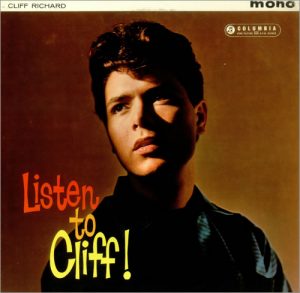 4) Cliff Richard &
                The Shadows
LP: "Listen to Cliff"
Columbia Records
Uitgebracht: april 1961
Producer: Norrie Paramor
Cliff Richard (1940) Vocal
Hank B.Marvin (1941) Lead guitar
Bruce Welch (1941) Rhythm guitar
Jet Harris (1939-2011) Bas guitar
Tony Meehan (1943-2005) Drums
a) "True Love Will Come to You" 2:38 (Peter Chester – Bruce Welch)
b) "Unchained Melody" 3:30 (Alex North – Hy Zaret – 1955)
---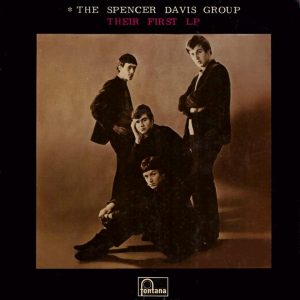 5) Spencer Davis Group
LP: "Their First LP
Fontana Records
Uitgebracht: 1965
Producer: Chris Blackwell
Spencer Davis (1939-2020) Lead & Rhythm guitar
Stevie Winwood (1948) Lead vocal – Lead guitar – Organ – Piano
Muff Winwood (1943) Bass guitar
Pete York (1942) Drums
a) "I Can't Stand It" 2:10 (Smokey McAllister)
b) "My Babe" 2:39 (Bill Medley – Bobby Hartfield)
---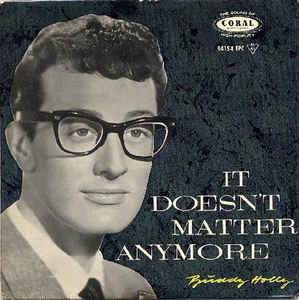 6) Buddy Holly
Single: Coral Records
Uitgebracht: 21 oktober 1958
Studio: New York City
Producer: Dick Jacobs
Buddy Holly (1936-1959) Vocals
Al Caiola (1920-2016) Guitar
Sanford Bloch: Bass
Ernest Hayes: Piano
Doris Johnson (1918-2010) Harp
Clifford Johnson: Drums
Many People: Strings
a) "It Doesn't Matter Anymore" 2:06 (Paul Anka)
b) "Raining in My heart" 2:50 (Boudleaux & Felice Bryant)
---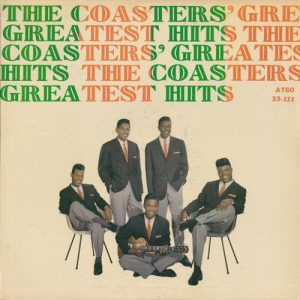 7) The Coasters
Singles: Atco Records
Uitgebracht: a) Mei 1958
b) Augustus '58
Producers: Jerry Leiber &
Mike Stoller
Studio: New York City
Carl Gardner (1928-2011) Lead vocal
Billy Guy (1936-2002) Baritone vocal
Cornell Gunter (1936-1990) Tenor vocal
Wil "Dub" Jones (1929-2000) Bass vocal
Adolph Jacobs (1939-2014) Lead guitar
with
Sonny Forriest (1934-1999) Rhythm guitar
Abie Baker (1920-2002) Bass
Gary Chester (1924-1987) Drums
King Curtis (1934-1971) Tenor-saxophone *
a) "Along Came Jones" 2:55 (Jerry Leiber – Mike Stoller) *
b) "Poison Ivy" 2:39 (Jerry Leiber – Mike Stoller
---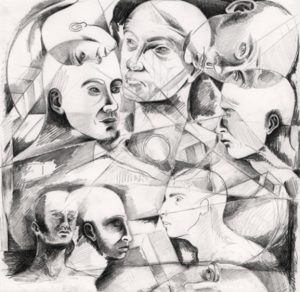 8) Sido Martens
LP/CD: Zilverziel
Transformer Records
Uitgebracht: 2010
Tremp Studio, Beetgum
Leeuwarden, Friesland
Producer: Martino Prod.
Tekening: Janne Martens
Sido Martens (1949) Vocal – Acoustic guitar
Hubert Heeringa: Viool 
Jan Wolfkamp: Drums *
Jan van Olffen: Bas guitar *
a) "Ziekte van Spijt" 1:54 (Sido Martens)
b) "Hard Land" 4:45 (Sido Martens) *
c) "Oud Hout" 0:47 (Instrumentaal)
---