---
"Riverside Jazz" wordt elke zaterdagavond uitgezonden via BR6, van 22:00 tot 00:00 uur. Tevens is deze, na de uitzending, hieronder terug te luisteren.
Deel 1: 22:00 – 23:00
Deel 2: 23:00 – 00:00
---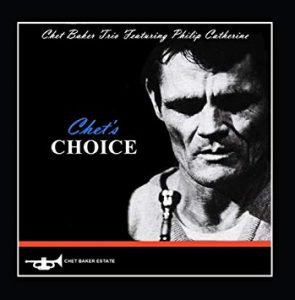 1) Chet Baker
   (1929-1988)
Chet Baker: Trumpet
Philip Catherine: Guitar
Jean-Louis Rassinfosse:
————–Double-bass
a) "If I Should Lose You" 4:36 (Ralph Rainger – 1936)
b) "Sad Walk" 5:30 (Bob Zieff)
LP: "Chet's Choise"
Label: Criss Cross Jazz
Uitgebracht: 1985
Opgenomen: 6 & 25 juni 1985
Studio 44, Monster, Holland
Producer: Gerry Teekens
---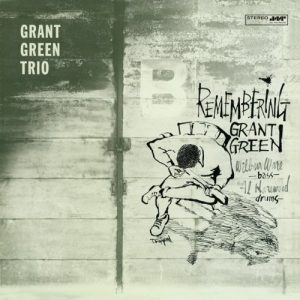 2) Grant Green Trio
(1935-1979)
Grant Green: Guitar
Wilbure Ware: Bass
Al Harewood: Drums
a) I'll Remember April" 9:02 (Gene de Paul – 1942)
b) "You Stepped Out of a Dream" 5:00 (Nacio Herb Brown – 1940)
CD: "Remembering"
Label: Blue-Note
Uitgebracht: 1980
Opgenomen: 29 augustus 1961
Van Gelder Studio, Englewood Cliffs, New Jersey
Producer: Alfred Lion
---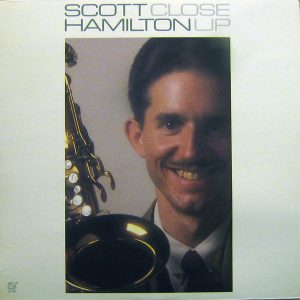 3) Scott Hamilton
           (1954)
Scott Hamilton: Tenorsax
John Bunch: Piano
Chris Flory: Guitar
Phil Flanigan: Bass
Chuck Riggs: Drums
a) "Robbin's Nest" 5:19 (Charles Thompson – Illinois Jacquet – 1947)
B) "Man About You" 4:00 (Walter Bishop)
LP: "Close Up"
Label: Concord Jazz Records
Uitgebracht: 1982
Opgenomen: februari 1982
Soundmixers, New York City
Producer: Carl E.Jefferson
---
4) Homer Harris
with Muddy Waters

Homer Harris: Vocals
Muddy Waters: Guitar
James Clark: Piano
Ransom Knowling: Bass
Judge Riley: Drums
a) "I'm Gonna Cut Your Head" 2:55 (Homer Harris)
b) "Atomic Bomb Blues" 2:323 (Homer Harris – Lester Melrose)
The Complete Plantation Recordings
Uitgebracht: 8 juni 1993
Opnames: 27 september 1946
Locatie: Chicago
Producers: Alan Lomax & John Work for
the Library of Congress
---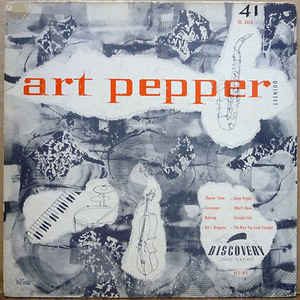 5) Art Pepper
Art Pepper: Alt-sax
Jack Montrose: Tenorsax
Claude Williamson: Piano
Monty Budwig: Bass
Paul Ballerina: Drums
a) "Deep Purple" 3:57 (Pete DeRosa)
b) "What's New"3:24 (Bob Haggart)
CD: "The Discovery Sessions"
"Live" at the Lighthouse Hermosa Beach, Los Angeles
Opgenomen: 25 augustus 1954
---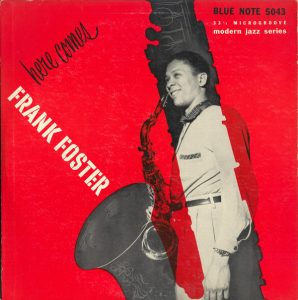 6) Frank Foster
       (1928-2011)
Frank Foster: Tenorsax
Benny Powell: Trombone
Gildo Mahones: Piano
Percy Heath: Bass
Kenny Clarke: Drums
a) "How I Spent the Night" 5:02 (Frank Foster)
LP: "Here Comes Frank Forster"
Label: Blue-Note
Uitgebracht: 1954
Opgenomen: 5 mei 1954
Van Gelder Studio, Hackensack, New Jersey
Producer: Alfred Lion
---
2E UUR RIVERSIDE JAZZ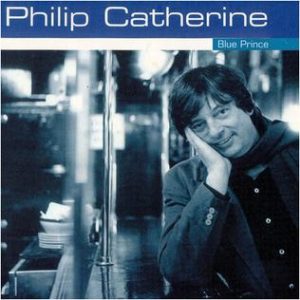 7) Philip Catherine
          (1942)
Philip Catherine: Guitar
Hein van de Geyn: Bass
Hans v. Oosterhout: Drums
"Memories of You" 4:22 (Eubie Blake – 1920)
CD: "Blue Prince"
Label: Dreyfus Records
Released: 2001
Recorded: 13-15 June 2000
Studio Ferber, Paris
Producer: Francis Dreyfus
---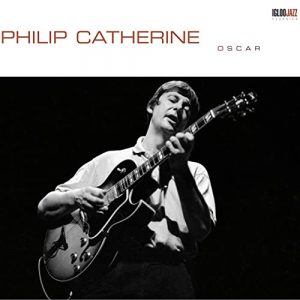 8) Philip Catherine
            (1942)
Philip Catherine: Guitar
Hein van de Geyn: Bass
Dré Pallemaerts: Drums
"Pendine" 3:24 (Philip Catherine)
CD: "Oscar"
Label: Igloo Records
Released: 1990
Recorded: September 1988
Studio: Brussel, Belgie
Producer: Kevin Mulligan
---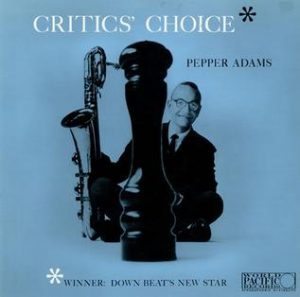 9) Pepper Adams
     (1930-1986)
Pepper Adams: Baritone-sax
Lee Katzman: Trumpet
Jimmy Rowles: Piano
Doug Watkins
Mel Lewis: Drums
"Alone Together" 5:51 (Arthur Schwartz – 1932)
LP: "Critics' Choice"
Label: World Pacific
Released: 1958
Recorded: 23 August 1957
Studio: Los Angeles, California
Producer: Richard Bock
---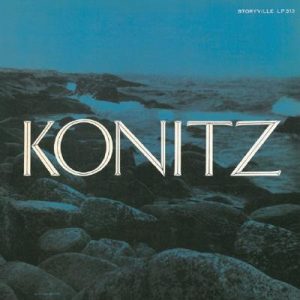 10) Lee Konitz
     (1927-2020)
Lee Konitz: Alto-saxophone
Ronnie Ball: Piano
Peter Ind: Bass
Jeff Morton: Drums
a) "Easy Livin" 3:05 (Ralph Rainger – 1937)
b) "Mean to Me" 3:46 (Fred E.Ahlert – 1929)
LP: "Konitz"
Label: Storyville Records
Released: 1954
Recorded: 6 August 1954
Studio: New York City
Producer: George Wein
---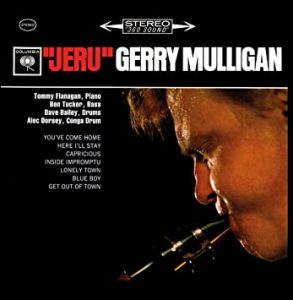 11) Gerry Mulligan
       (1927-1996)
Gerry Mulligan: Baritone-sax
Tommy Flanagan: Piano
Ben Tucker: Bass
Dave Bailey: Drums
Alec Dorsey: Congas
a) "Here I'll Stay 4:55 (Kurt Weill – 1948)
b) "You've Come Home" 5:38 (Cy Coleman)
LP: "Jeru"
Label: Columbia Records
Released: 1962
Recorded: 30 June 1962
Studio: Nola Penthouse Studio. NYC
Producer: Jazztime Production Inc.
---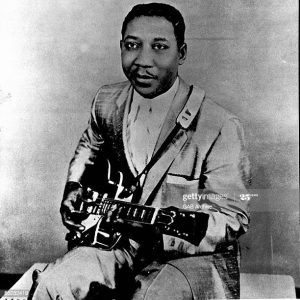 12) Muddy Waters
          (1913-1983)
Muddy Waters: Vocal – Guitar
Leroy Foster: Guitar
James Clark: Piano
Ransom Knowling: Bass
Judge Riley: Drums
a) "Jitterbug Blues" 2:52 (Muddy waters)
b) "Buryin' Ground Blues"2:45 (Muddy Waters)
The Complete Plantation Recordings
Uitgebracht: 8 juni 1993
Opnames: 27 september 1946
Locatie: Chicago
Producers: Alan Lomax & John Work for
the Library of Congress
---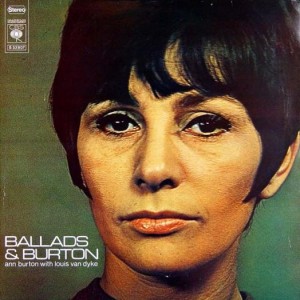 13) Ann Burton
      (1933-1989)
Ann Burton: Vocals
Louis van Dyke"Piano
Jacques Schols: Bass
John Engels: Drums
Rudy Brink: Tenor sax
"Someone to Watch Over Me"
LP: Ballads & Burton
Label: Artone Holland
Released: 1969
Recorded: 1969
Producer: John J.Vis
---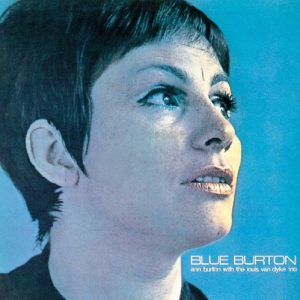 14) Ann Burton
      (1933-1989)
Ann Burton: Vocals
Louis van Dyke"Piano
Jacques Schols: Bass
John Engels: Drums
Piet Noordijk: Tenor sax
a) "He Was Too Good to Me" 3:22 Richard Rodgers & Lorenz Hart
b) "What Good am I Without You" 3:17
(William Stevenson & Alphonso Higdon))
LP: "Blue Burton"
Label: Artone Holland
Released: 1967
Recorded: 1967
Producer: John L.Vis
---