"D-Records Shuffle" wordt elke zondagmiddag uitgezonden via BR6, van 13:00 tot 14:00 uur. Tevens is deze, na de uitzending, hieronder terug te luisteren.
---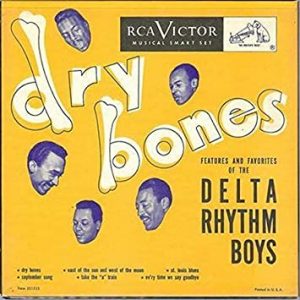 1) Delta Rhythm Boys
"Dry Bones"
Single: RCA-Victor
Opgenomen: Juni, 1947
Componisten: The Boys
---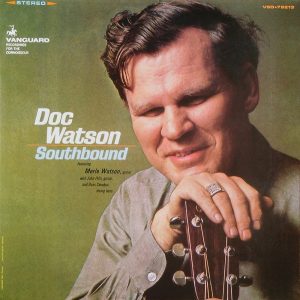 2) Doc Watson
"Alberta"
LP: Southbound
Label: Vanguard
Opgenomen: 1966
Producer: Ralph Rinzler
Compositie: Traditional
Arthel Lane "Doc" Watson (1923-2012) Zang – Akoestisch gitaar
Merle Watson (1949-1985) Akoestisch gitaar
Russ Savakus (1925-1984) Contrabas
---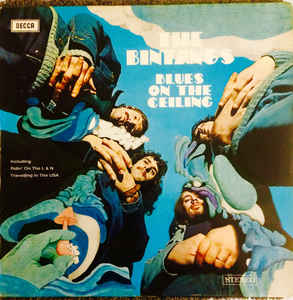 3) The Bintangs
"Blues on the Ceiling"
LP: Blues on the Ceiling
Label: Decca Records
Opgenomen: 1969
Producer: Tony Vos
Componist: Fred Neil
Gus Pleinus (1948-2007) Zang Ritme gitaar
Jan Wijte: Solo gitaar – Fluit
Frank Kraaijeveld (1945) Bas gitaar
Aad Hooft: Drums
---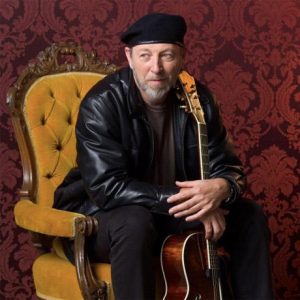 4) Richard Thompson
"Talking My Business
______________Elsewhere"
CD: Mirror Blue
Label: Capitol Records
Opgenomen: January, '93
Locatie: London & L.A.
Producer: Mitchell Froom
Componist: R. Thompson
Richard Thompson (1949) Zang – Akoestisch gitaar
Jerry Scheff (1941) Bas gitaar
Alistair Anderson: Concertina
Mitchell Froom (1953) Keyboards
---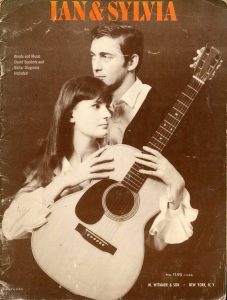 5) Ian & Sylvia
"Needle of Death"
Label: Columbia Records
Opgenomen: 1971
Producer: John Hill
Componist: Bert Jansch
Sylvia Tyson-Fricker (1940) Zang
Ian Tyson (1933) Akoestisch gitaar
---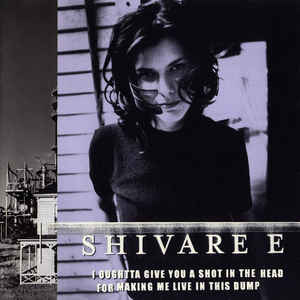 6) Shivaree
"Goodnight Moon"
CD: I Oughtta Give You a Shot…..
Label: Capitol Records
Opgenomen: 1999
Producer: Tim Rothrock
Tekst: Ambrosia Parsley
Muziek: Duke McVinnie
Ambrosia Parsley (1971) Zang
Duke McVinnie: Gitaren & bass
Danny McGough: Keyboards & Synthesizers
Joey Waronker: Drums
---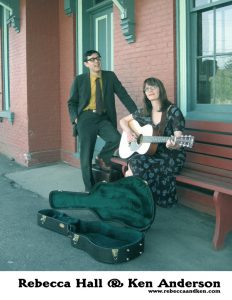 7) Rebecca Hall
"The False Bride"
CD: Sunday Afternoon
Label: Listen Here Records
Opgenomen: 2002
Producer: Ken Anderson
Compositie: Traditional
Rebecca Hall: Zang – Gitaar
Peter Stuart: Gitaar
Ken Anderson: Bas & Orgel
---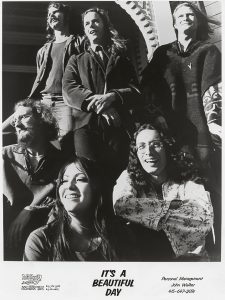 8) It's a Beautiful Day
"Essence of Now"
LP: Marrying Maiden
Label: Columbia Records
Opgenomen: 1970
Locatie: San Francisco
Producer: Brent Dangerfield
Componist: Mitchell Hollman
David LaFlamme (1941) Zang – Ritme gitaar – Viool
Patti Santos (1949-1989) Zang
Hal Wagenet: Solo gitaar
Mitchell Hollman: Bas gitaar
Val Fuentes (1947) Drums
Fred Webb: Keyboards
---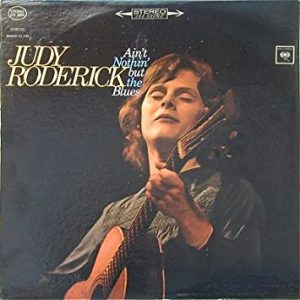 9) Judy Roderick
"Brother Can You Spare a Dime"
LP: Ain't Nothin' But the Blues
Label: Columbia Records
Opgenomen: 1964
Producer: Bobby Scott
Tekst: Yip Harburg
Muziek: Jay Gorner
Judy Roderick (1942-1992) Zang – Guitar
John Hammond Jr. (1942) Harmonica
Bobby Scott (1937-1990) Orgel – Percussion
---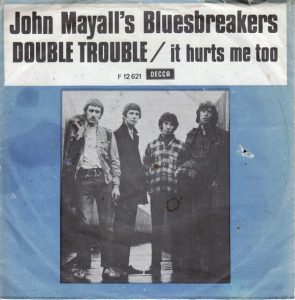 10) John Mayall &
______The Bluesbreakers
"Double Trouble"
Single: Decca Records
Opgenomen: 1967
Componist: Otis Rush
Producer: Mike Vernon
John Mayall (1933) Zang – Orgel
Peter Green (1946-2020) Solo gitaar
John McVie (1945) Bas gitaar
Mick Fleetwood (1947) Drums
---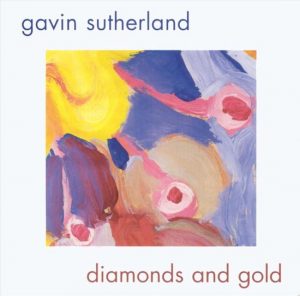 11) Gavin Sutherland
"The Road Song"
CD: Diamonds and Gold
Label: Corazong Records
Opgenomen: 1998/'99
Aberdeenshire, Schotland
Producer: Gavin Sutherland
Componist: Gavin Sutherland
Gavin Sutherland (1951) Zang – Gitaar – Piano
---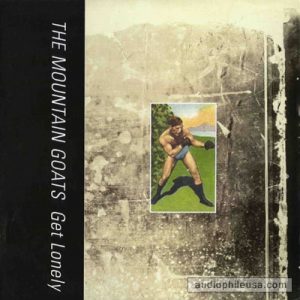 12) Mountain Goats
"Cobra Tattoo"
LP: Get Lonely
Label: 4AD Records
Locatie: London U.K.
Producer: Scott Solter
Componist: John Darnielle
John Darnielle (1967) Zang – Gitaren
Peter Hughes: Bas gitaar
Franklin Bruno (1968) Solo gitaar – Orgel
---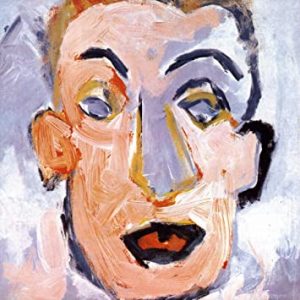 13) Bob Dylan
"Blue Moon"
Tekst: Lorenz Hart
Muziek: Richard Rodgers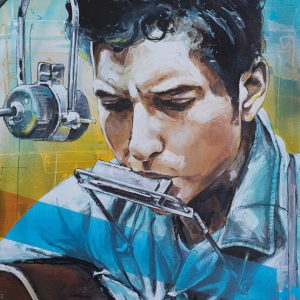 14) Bob Dylan
"Let it Be Me"
Tekst: Gilbert Bécaud
Muziek: Pierre Delanoë
Vertaling: Mann Curtis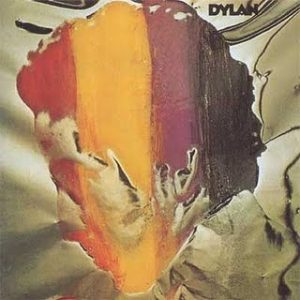 15) Bob Dylan
"Take Me as I Am"
Componist: Bordleaux Bryant
Drie nummers van zijn dubbel
album uit 1970 "Self Portrait"
Opgenomen in Nashville Tenn.
---