lonely & blue
Roy Orbison (1936-1988) was een belcanto tenor, die een bereik had van zo'n vier octaven en die, vaak op het ritme van de bolero, binnen twee minuten van zacht prevelend via dramatisch uithalend kon aanwassen tot gebouwen-omverblazend, was The Big O de onbetwiste Caruso van de popmuziek.
In zijn teksten brak hij een lans voor romantische underdog, de negen-op-tien-keer loser, die bijna altijd veroordeeld is tot hoopvol smachten of stil lijden, maar die heel soms – tegen alle verwachtingen in, op een moment dat hij alweer zuchtend zijns weegs wil gaan – in de laatste regel toch nog het meisje krijgt.
Overigens droeg hij die zwarte "Wayfarer" zonnebril niet omdat hij een albino was of bijna blind (al had hij wel een viertal oogafwijkingen) of vanwege al het leed dat hem was overkomen (zijn eerste vrouw verongelukte met de motor, twee van zijn drie zoons kwamen om bij een brand), maar omdat hij hem een keer vergeten was af te zetten toen hij het toneel opliep en het hem wel een cool idee leek daar zijn handelsmerk van te maken.
(Bron: "Yesterday" Roel Bentz van den Berg)
---
"Uit de Tijd van Toen" wordt elke zondagmiddag uitgezonden via Radio Bodegraven, van 13:00 tot 14:00 uur en 's avonds van 22:00 tot 23:00 uur (herhaling). Tevens is deze, na de uitzending, hieronder terug teluisteren.
---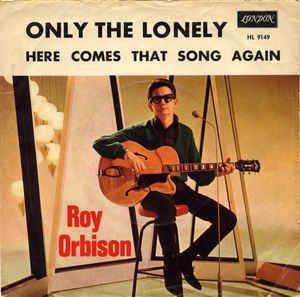 1) Roy Orbison
"Only the Lonely"
Single: London Records (1961)
LP: Lonely and Blue
Tekst: Joe Melson
Muziek: Roy orbison
Tijd: 2:27
---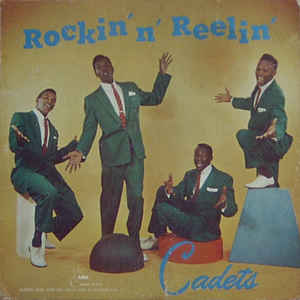 2) The Cadets
"I Want You"
LP: Rockin 'n' Reelin'
Crown Records (1957)
Tekst: Joe Josea
Muziek: Willie Davis
Tijd: 2:49
---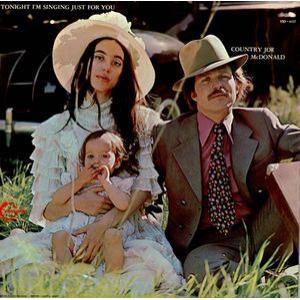 3) Country Joe McDonald
"Crazy Arms"
LP: Tonight I'm Singing Just for You
Vanguard Records (1970)
Tekst: Charles Seals
Muziek: Ralph Mooney
Tijd: 2:53
---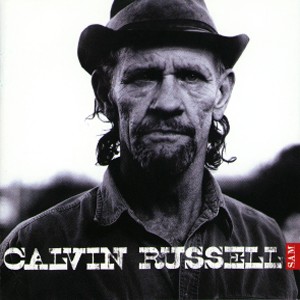 4) Calvin Russell
"Dream of a Better World"
CD: Sam
SPV Records (1999)
Componist: Calvin Russell
Tijd: 2:48
---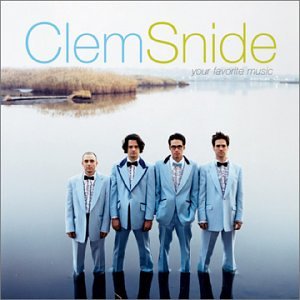 5) Clem Snide
"Exercise"
CD: Your Favorite Music
Sire Records (1999)
Componist: Eef Barzeley
Tijd: 3:35
---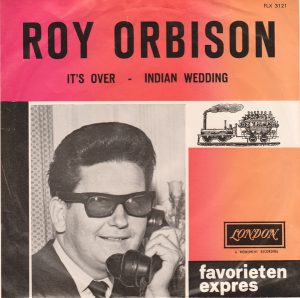 6) Roy Orbison
"It's Over"
Single: London Records (1964)
Tekst: Bill Dees
Muziek: Roy Orbison
Tijd: 2:49
---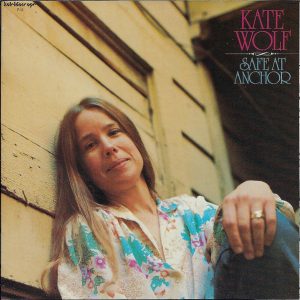 7) Kate Wolf
"Early Morning Melody"
LP: Safe at Anchor
Kaleidoscope Records (1979)
Componiste: Kate Wolf
Tijd: 2:47
---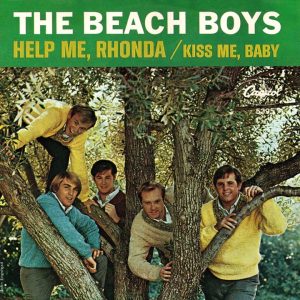 8) The Beach Boys
"Help Me Rhonda"
Single: Capitol Records (1965)
Tekst: Mike Love
Muziek: Brian Wilson
Tijd: 2:48
---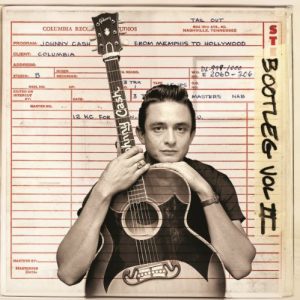 9) Johnny Cash
"One Too Many Mornings"
LP: from Memphis to Hollywood
Columbia Records (2011)
Opnames 29 oktober 1965)
Componist: Bob Dylan
Tijd: 2:33
---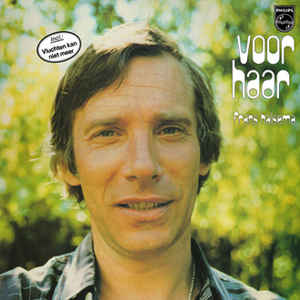 10) Frans Halsema
"Voor Haar"
LP: Voor Haar
Philips (1977)
Compositie: Jack Holmes
Vertaling: Michiel v.d. Plas
Tijd: 2:52
---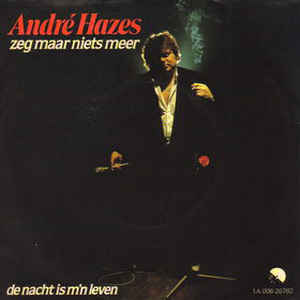 11) André Hazes
"Zeg Maar Niets Meer"
Single: EMI (1981)
LP: Gewoon André
Componist: John Madora – David White
Vertaling: André Hazes
Tijd: 2:48
---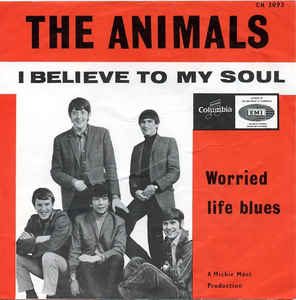 12) The Animals
"I Believe to My Soul"
Single: Columbia Records (1965)
LP: Animal Tracks
Componist: Ray Charles
Tijd: 3:27
---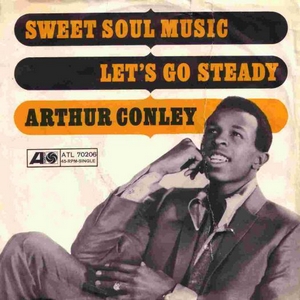 13) Arthur Conley
"Sweet Soul Music"
Single: Atlantic Records (1967)
LP: Sweet Soul Music
Tekst: Arthur Conley
Muziek: Otis Redding
Tijd: 2:16
---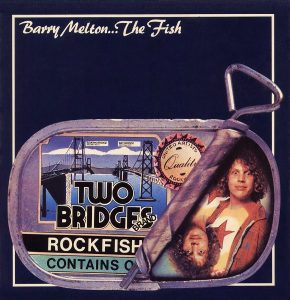 14) Barry Melton
"California Seacoast"
LP: Barry Melton….The Fish
United Artists Records (1976)
Componist: Barry Melton
Tijd: 2:55
---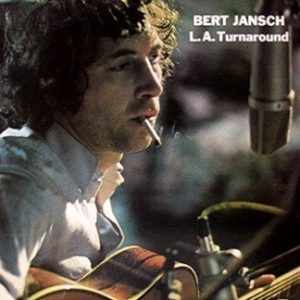 15) Bert Jansch
"Fresh as a Sweet Sunday Morning"
LP: L.A.Turnaround
Charisma Records (1974)
Componist: Bert Jansch
Tijd: 3:58
---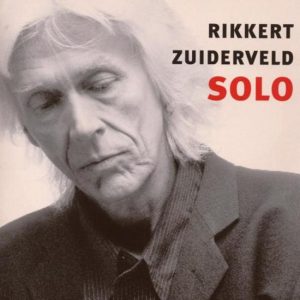 16) Rikkert Zuiderveld
"Om Je lente in Je Ogen"
CD: Solo
Reckords (2007)
Componist: Rikkert Zuiderveld
Tijd: 2:44
---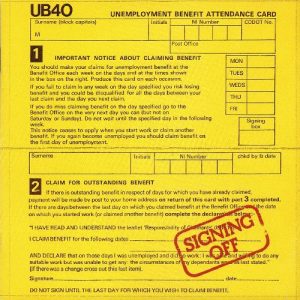 17) UB 40
"Food for Tought"
LP: Signing Off
Graduate Records (1980)
Componisten: UB40
Tijd: 4:01
---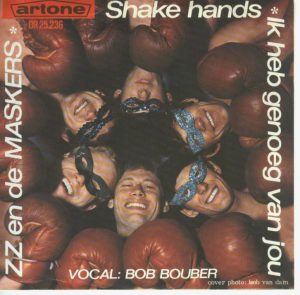 18) ZZ and De Maskers
"Ik Heb genoeg Van Jou"
Single: Artone Rec. (1964)
Componist: Bob Bouber
Tijd: 2:36
---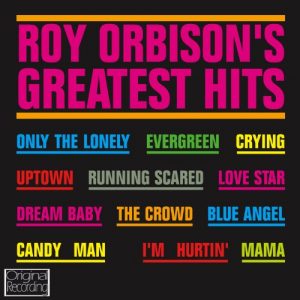 19) Roy Orbison
"Evergreen"
Single: London Records (1962)
Componist: Joe Tanner
Tijd: 2:44
---