---
"Uit de Tijd van Toen" wordt elke zondagmiddag uitgezonden via BR6, van 13:00 tot 14:00 uur en 's avonds van 22:00 tot 23:00 uur (herhaling). Tevens is deze, na de uitzending, hieronder terug te luisteren.
---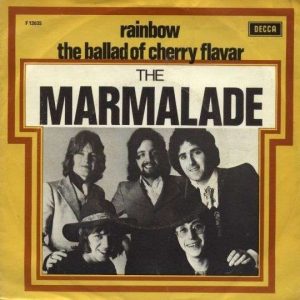 1) The Marmalade
"Rainbow"
Single: Decca Records
Opgenomen: 1970
Muziek: Junior Campbell
Tekst: Thomas McAleese
Thomas McAleese (1946) Zang – Harmonika
Junior Campbell (1946) Solo gitaar
Patrick Fairley (1946) Ritme gitaar
Graham Knight (1946) Bas gitaar
Alan Whitehead (1947) Drums
---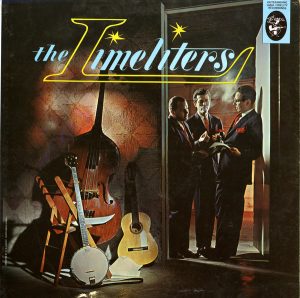 The Limeliters
"Lonesome Travellers"
LP: The Limeliters
Label: Elektra Records
Opgenomen: 1960
Componist: Lee Hays
Louis Gottlieb (1923-1996) Contra bas
Alex Hassilev (1932) Akoestisch guitar & Banjo
Glen Yarbrough (1930-2016) Akoestisch gitaar
---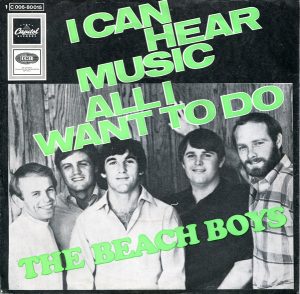 3) The Beach Boys
"I Can Hear Music"
LP: 20/20
Single: Capitol Records
Opgenomen: Oktober 1968
Tekst: Ellie Greenwich
Muziek: Jeff Barry & Phil Spector
Carl Wilson (1946-1998) Solo zang – Guitar
Al Jardine (1942) Achterground zang
Mike Love (1941) Achtergrond zang
Bruce Johnston (1942) Achtergrond zang
Brian Wilson (1943) Arrangeur
Sessie muzikanten: The Wrecking Crew
---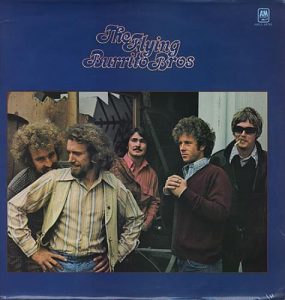 4) Flying Burrito Bros.
"Why Are You Crying"
LP: Flying Burrito Bros.
Label: A&M Records
Opgenomen: 1971
Locatie: Los Angeles, CA.
Componist: Rick Roberts
Rick Roberts (1949) Zang – Ritme gitaar
Bernie Leadon (1947) Banjo
Chriss Hillman (1944) Bas gitaar
---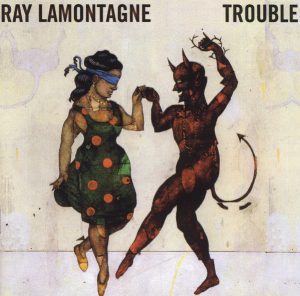 5) Ray Lamontagne
"All the Wild Horses"
CD: Trounble
Label: RCA/BMG
Opgenomen: 2004
Locatie: Los Angeles, CA.
Componist: Ray Lamontagne
Ray Lamontagne (1973) Zang – Akoestisch gitaar
Ethan Johns (1969) String arrangements – Bas gitaar
David Lowe: Cello
Julie Gigante, Phillipe Levy &
Mark Robertson, Roger Wilkie: Violen
---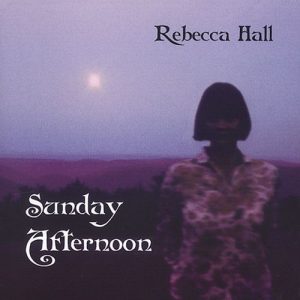 6) Rebecca Hall
"Going North"
CD: Sunday Afternoon
Label: Listen Here Rec.
Opgenomen: 2002
Componiste: Rebecca Hall
Rebecca Hall (1964) Zang – Akoestisch gitaar
Peter Stuart: Mandola
Suzanne Mueller: Cello
Dave Klassen: Bas gitaar
Ken Andersson: Arrangeur-orkest
---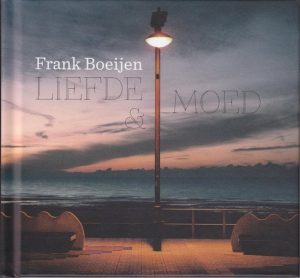 7) Frank Boeijen
"De Ogen van Haar Moeder"
CD: Liefde en Moed
Label: Coast Company
Opgenomen: 2012
Locatie: Velp
Componist: Frank Boeijen
Frank Boeijen (1957) Zang 
Ton Snijders: Piano & Keyboards
Rens van der Zalm: Akoestisch gitaar
Charles Nagtzaam: Bass gitaar
---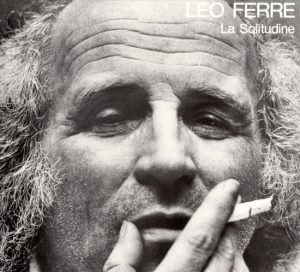 8) Léo Ferré
"Niente Piú"
LP: La Solitudine
Label: Barclay
Opgenomen: 1972
Tekst: Enrico Medail
Muziek: Léo Ferré
Léo Ferré (1916-1993) Zang
---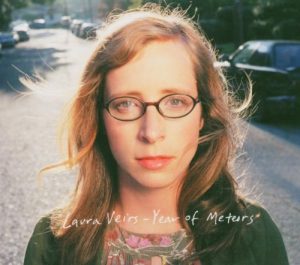 9) Laura Veirs
"Shadow Blues"
CD: Carbon Glacier
Label: Nonesuch Records
Opgenomen: 2004
Locatie: Seattle, Florida
Componiste: Laura Veirs
Laura Veirs (1973) Zang – Akoestisch gitaar
Karl Blau: Bas gitaar – Synthesizer
Steve Moore: Piano
Tucker Martine: Percussion
---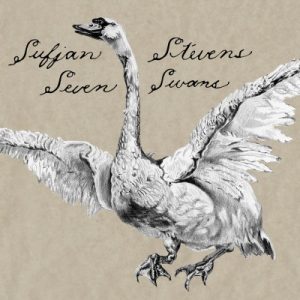 10) Suljan Stevens
"The Dress Looks Nice on You"
CD: Seven Swans
Label: Sounds Familyre
Opgenomen: 2004
Locatie: Clarksboro, New Jersey
Componist: Suljan Stevens
Suljan Stevens (1975) Zang – Gitaar – Banjo – Orgel
Daniel Smith: Bas gitaar – Zang
Elin Smith & Megan Smith: Zang
---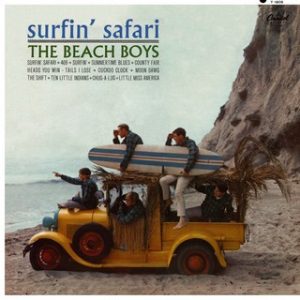 11) The Beach Boys
"Surfin' Safari"
Single: Capitol Records
LP: Surfin' Safari
Opgenomen: 1962
Locatie: Los Angeles, CA
Tekst: Mike Love
Muziek: Brian Wilson
Mike Love (1941) Solo zang
Brian Wilson (1942) Bas gitaar – Achtergrond zang
Dennis Wilson (1942-1983) Drums – Achtergrond zang
Carl Wilson (1946-1998) Solo gitaar
David Marks (1948) Ritme gitaar – Achtergrond zang
---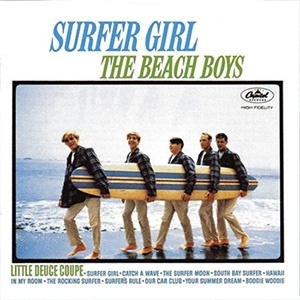 12) The Beach Boys
"Surfer Girl"
Single: Capitol Records
LP: Surfer Girl
Opgenomen: 1963
Locatie: Los Angeles, CA
Componist: Brian Wilson
Brian Wilson (1942) Solo zang – Bas gitaar
Mike Love (1941) Achtergrond zang
Dennis Wilson (1942-1983) Drums – Achtergrond zang
Carl Wilson (1946-1998) Solo gitaar
David Marks (1948) Ritme gitaar – Achtergrond zang
---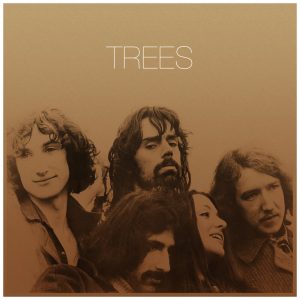 13) Trees
"Geordie" (Child ballad)
LP: On the Shore
Label: CBS
Opgenomen: 1970
Locatie: London
Compositie: Tradional
Celia Humphries: Zang
Barry Clarke: Solo gitaar
David Costa: Ritme Gitaar
Bias Boshell: Bas gitaar – Zang
Unwin Brown: Drums
---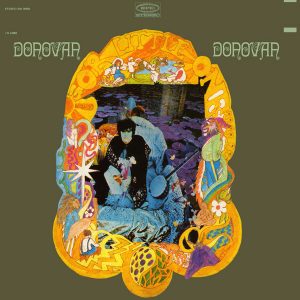 14) Donovan
"Isle of Isley"
LP: For Little Ones"
Label: Epic Records
Opgenomen: 1967
Componist: Donovan Leitch
Donovan (1946) Zang – Gitaar
---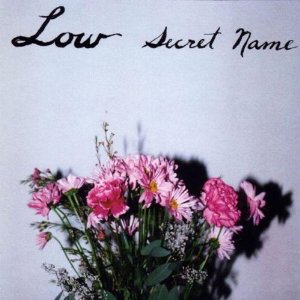 15) Low
"Weight Water"
CD: Secret Name
Label: Kranky Records
Opgenomen: 1998
Componist: Low
Alan Sparhawek: Zang – Elektrisch gitaar
Mimi Sparhawk-Parker: Zang – Percussion
Zak Sally: Bas gitaar