De Jukebox
"Muziekapparaat, sfeerbrenger, nostalgisch sieraad, statussymbool, kunstvoorwerp, handelswaar. De jukebox die pas leeft als alle lichten aan zijn en chroom, hout en plexiglas hun glans krijgen en dat alles is de jukebox".
Als de muziek uit de luidspreker klinkt, volgt dan het nostalgische wegdromen op de zoetgevooisde zang of het onbedwingbare bewegen van linker- en rechtervoet op een heftige rock and roll.
De mooiste periode voor de jukebox was 1956-1962. 
---
"Jukebox" wordt elke zondagmiddag uitgezonden via BR6, van 13:00 tot 14:00 uur en 's avonds van 22:00 tot 23:00 uur (herhaling). Tevens is deze, na de uitzending, hieronder terug te luisteren.
---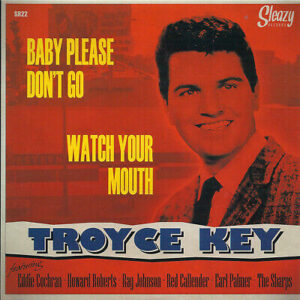 1) Troyce Key
—(1937-1992)
"Watch Your Mouth"
—––(R.D.Garder)
3e Single 1959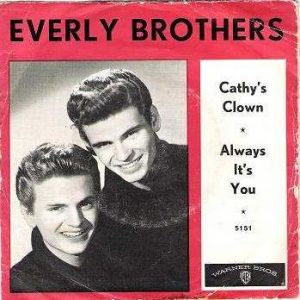 2) Everly Brothers
"Cathy's Clown"
(Don & Phil Everly)
'Cathy's Clown' zou
hun grootste hit
worden, die de
broers uitbrachten.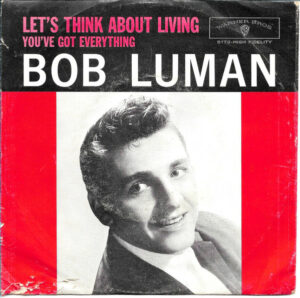 3) Bob Luman
—-(1937-1978)
"Let's Think About Living"
—––(Boudleaux Bryant)
Het nummer is openlijke
kritiek op de teenagers
tragedie liedje, en revolver
ballads uit die tijd #1960.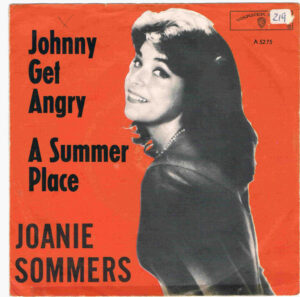 4) Joanie Sommers
——–(1941)
"Johnny Get Angry"
—–(T: Hal David)
(M: Sherman Edwards)
7e Single 1962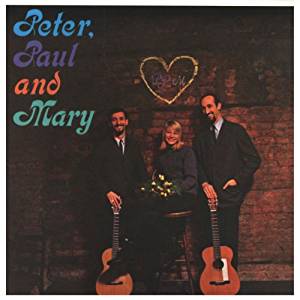 5) Peter, Paul& Mary
"If I Had a Hammer"
—––(T: Lee Hays)
—(M: Pete Seeger)
Seeger en Hays schreven
dit nummer voor de
Amerikaanse Progressieve
Partij in 1949.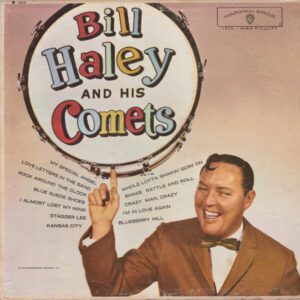 6) Bill Haley
——& his Comets
"Flip, Flop and Fly"
(T: Lou Willie Turner)
(M: Charles Calhoun)
Bill Haley (1925-1981)
vooral bekend om zijn
"Rock Arond the Clock
Uit 1954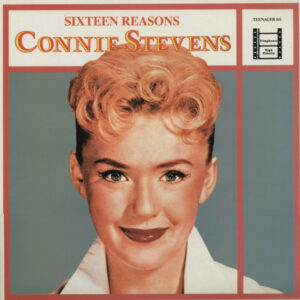 7) Connie Stevens
———-(1938)
"Sixteen Reasons"
(Bill & Doree Post)
Connie Stevens was actrice
maar ook zangeres vanaf
1958 tot 1962. In de jaren
'80 werd ze een sekssymbool.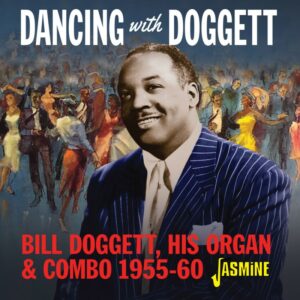 8) Bill Doggett
—-(1916-1996)
"The Hully Gully Twist"
(B. Doggett – Billy Butler)
Uitgebracht: 1961
Bill Doggett was een jazz &
R&B-pianist/organist.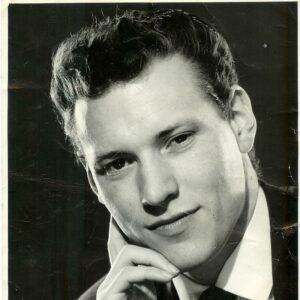 9) Charlie Blackwell
————(1940)
"The Girl of My Best Friend"
   (T: Sam Bobrick)
(M: Beverly Ross)
Charles Blackwell begon
als zanger, later werd hij
producer van o.a Tom
Jones, P.J.Proby en
Engelbert Humperdick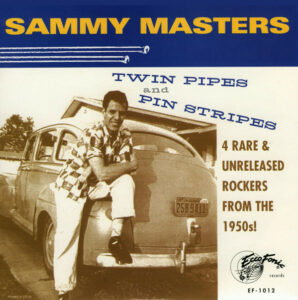 10) Sammy Masters
——-(1930-2013))
"Rockin' Red Wing"
—(Chapel Haynes)
Een echte Rockabilly
zanger, beïnvloed door
cowboy-zangers zoals
Gene Autry en Roy Rogers.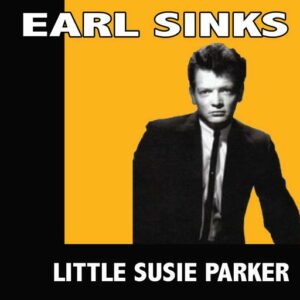 11) Earl Sinks
—(1940-2017)
"Little Susie Parker"
—(McCall – Young)
Hij was de zanger van
The Crickets, die  Buddy
Holly eind jaren '50
ook begeleidde.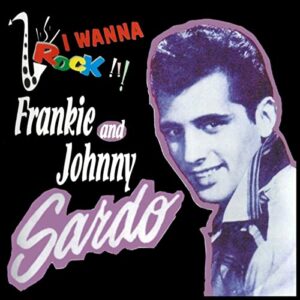 12) Johnny Sardo
—-(1936-1984)
"I Wanna Rock"
(Johnny Sardo)
Johnny trad vaak op
met zijn broer Frankie
maar beidde hadden
geen talent om goed
door te breken.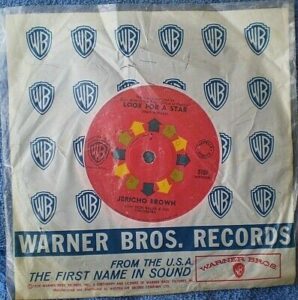 13) Jericho Brown
——(1936-2016)
"Look for a Star"
–(Mark Anthony)
Uitgebracht: 1960
Filmmuziek voor
"Circus of Horrors
U.K. movie 1960.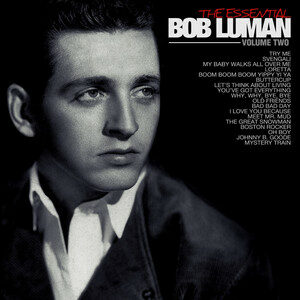 14) Bob Luman
—(1937-1978)
—–"The Fool"
(Lee Hazlewood)
Ofschoon hij alles had
bewezen om een hele
grote te worden, bleef
zijn doorbraak uit.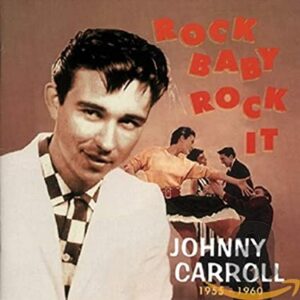 15) Johnny Carroll
——-(1937-1995)
"Bandstand Doll"
—(Johnny Carroll)
2e Single: 1959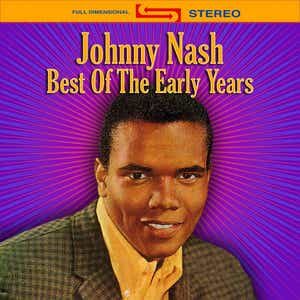 16) Johnny Nash
——(1940-2020)
"Don't Take Away Your Love"
——–(Bob Goodman)
Begon ooit te zingen in een
baptistenkerk. Johnny zong
verschillende stijlen zoals
Country en Soul muziek.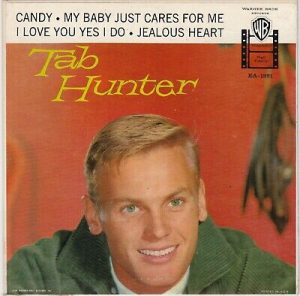 17) Tab Hunter
—(1931-2018)
—"Jealous Heart"
(Jenny Lou Carson)
Was eerst zanger, later werd
hij een filmacteur, hij had er
een goeie kop voor. In 1956
nam hij zijn eerste single op.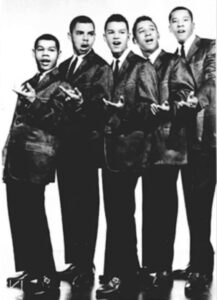 18) The Melo Gents
—"Baby be Mine"
(Steve Barnhardt
———–Bobby Kline)
"Baby be Mine" is geschreven
door twee bandleden. The
Melo Gents namen een aantal
nummers op maar zijn niet
allemaal uitgebracht. Toch
teveel van het zelfde.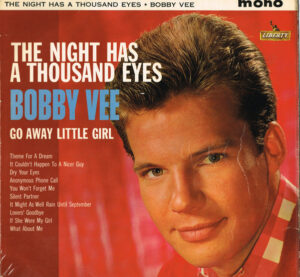 19) Bobby Vee
—(1943-2016)
"The Night Has a
——Thousand Eyes"
(Ben Weisman – Dorothy
Wayne – Marilyn Garrett)
Begon zijn Carrière toen Buddy Holly verongelukte in 1959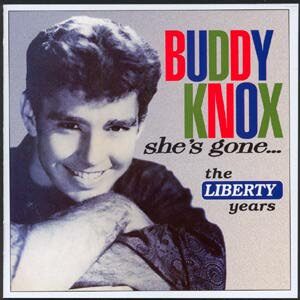 20) Buddy Knox
—(1933-1999)
—"She's Gone"
(M: Buddy Knox)
(T: Jerry Jackson)
Hij was vooral bekend
met nummer een hit
"Party Doll" uit 1957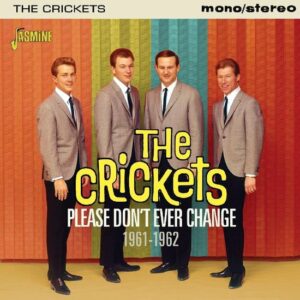 21) The Crickets
"Don't Ever Change"
(T: Carole King)
(M: Jerry Goffin)

Toen Buddy Holly hun
verliet in 1958, ging zij
verder, met bescheiden
successen.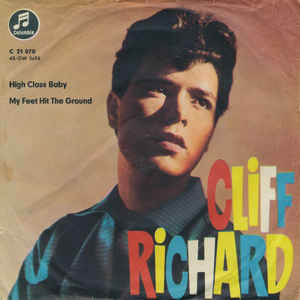 22) Cliff Richard
      & The Drifters
"High Class Baby"
—–(Ian Samwell)
Cliff met the Drifters
een jaar later werd
het Cliff Richard &
The Shadows.
23) The Dubs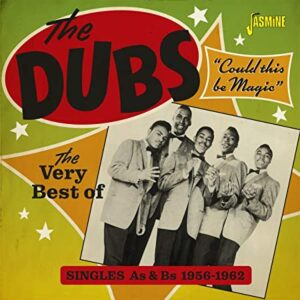 "You're Welcome"
——(The Dubs)
The Dubs is een Amerikaans
doo wop-groep die in 1957
werd opgericht en bekend
werden om hun allergrootste
hit "Chapel on Dreams"
---