---
"Riverside Jazz" wordt elke zaterdagavond uitgezonden via BR6, van 22:00 tot 00:00 uur. Tevens is deze, na de uitzending, hieronder terug te luisteren.
Deel 1: 22:00 – 23:00
Deel 2: 23:00 – 00:00
---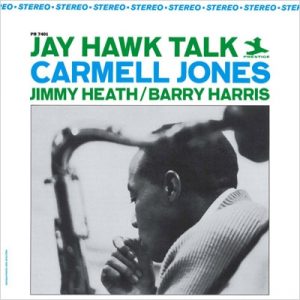 1) Carmell Jones
     (1936-1996)
Carmell Jones: Trumpet
Jimmy Heath: Tenorsax
Barry Harris: Piano
George Tucker: Bass
Roger Humphries: Drums
a) "Dance of the Child 6:38 (Carmell Jones)
b) "Jay Hawk Talk 5:51 (Carmell Jones)
LP: Jay Hawk Talk
Label: Prestige Records
Released: 1965
Recorded: May 8, 1965
Locatie: RLA Sound, New York City
Producer: Don Schlitten
---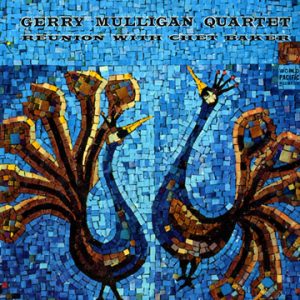 2) Gerry Mulligan
         (1927-1996)
Gerry Mulligan: Baritone sax
Chet Baker: Trumpet
Henry Grimes: Bass
Dave Bailey: Drums
a) "Reunion" 4:09 (Gerry Mulligan)
b) "When Your Lover Has Gone 5:10 (Einar Aaron Swan – 1931)
LP: Reunion with Chet Baker
Label: World Pacific Records
Released: 1958
Recorded: December 3, 11 & 17, 1957
Locatie: Coastal Studios, New York City
Producer: Richard Bock
---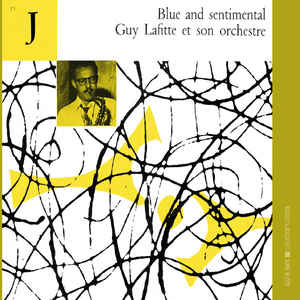 3) Guy Lafitte
      (1927-1998)
Guy Lafitte: Tenorsax
Geo Daly: Vibraphone
Raymond Fol: Piano
Jean Bonal: Guitar
Alix Bret: Bass
Bernard Planchenault: Drums
a) "Blue and Sentimental" (Count Basie – Jerry Livingston – 1938)
b) "I've Got the World on a String" (Harold Arlen – 1932)
LP: Blue and Sentimental
Label: Le Club Français Du Disque
Released: 1955
Recorded: 1954 Paris
Producer: ????
---
4) Muddy Waters
   ____(1913-1983)
Muddy Waters: Vocal – Guitar
Ernest Crawford: Bass
Label: Aristrocat Records
Recorded: November 30. 1948
Locatie: Chicago
a) "Little Geneva" 2:35 (McKinley Morganfield)
b) "Canary Bird" 2:25 (McKinley Morganfield)
---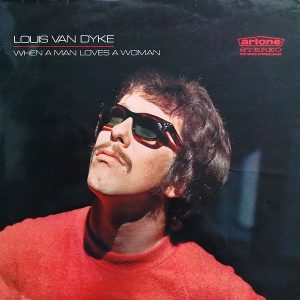 5) Louis van Dyke 
(1941-2020)
Louis van Dyke: Piano
Jacques Schols: Bass
John Engels: Drums
a) When a Man Loves a Woman 3:12
________________________(Calvin Lewis – Andrew Wright)
b) A Whiter Shade of Pale 3:57 (Gary Brooker – Matthew Fisher)
LP: When a Man Loves a Woman
Label: Artone
Realesed: 1968
Recorded: June 24 & 25, 1968
Locatie: Amsterdam
Producer: John J.Vis
---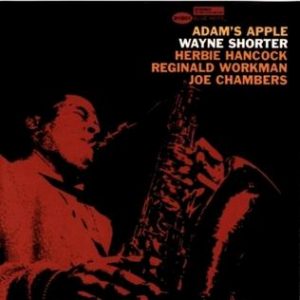 6) Wayne Shorter
            (1933)
Wayne Shorter: Tenorsax
Herbie Hancock: Piano
Reggie Workman: Bass
Joe Chambers: Drums
"Chief Crazy Horse" 7:34 (Wayne Shorter)
LP: Adam's Apple
Label: Blue-Note
Released: October, 1967
Recorded: February 3-4, 1966
Van Gelder Studio, Englewood Cliffs, New Jersey
Producer: Alfred Lion
---
2E UUR RIVERSIDE JAZZ
ALBUM V.D. WEEK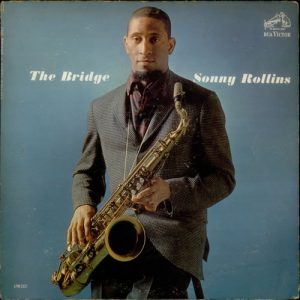 7) Sonny Rollins
—-"The Bridge"
Label: RCA Victor
Released: 1962
Recorded: Jan & Feb. 1962
Studio: New York City
Producer: Bob Prince
Sonny Rollins (1930) Tenor saxophone
Jim Hall (1930-2013) Guitar
Bob Cranshaw (1932-2016) Bass
Ben Riley (1933-2017) Drums
Harry Saunders: Drums *
a) "Without a Song" 7:22 (Vincent Youmans – 1929)
b) "Where Are You" 5:06 (Jimmy McHugh – 1937)
c) "You do Something to Me" 6:45 (Cole Porter – 1929)
d) "God Bless the Child" 7:21 (Arthur Herzogh) *
---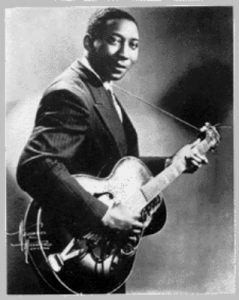 8) Muddy Waters
   ____(1913-1983)
Muddy Waters: Vocal – Guitar
Ernest Crawford: Bass
Label: Aristrocat Records
Recorded: November 30. 1948
Locatie: Chicago
a) "Burying Ground Blues" 2:36
b) "Kind Hearted Woman" 2:37
---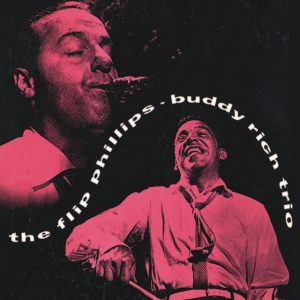 9) Flip Phillips
       & Buddy Rich
Flip Phillips: Tenorsax
Buddy Rich: Drums
Ray Brown: Bass
Hank Jones: Piano
LP: The Flip Phillips Buddy Rich Quartet
Label: Clef Records
Released: 1956
Recorded: Maart, 1950
Locatie: New York City
Producer: Norman Granz
a) "Lover" 3:19 (Richard Rodgers – 1932))
b) "Don't Take Your Love from Me" 3:33 (Henry Nemo – 1941))
---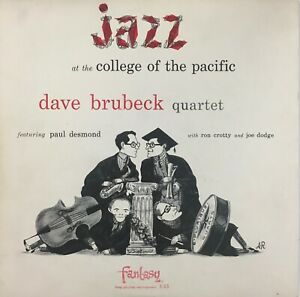 10) Dave Brubeck
(1920-2012)
Dave Brubeck: Piano
Paul Desmond: Altosax *
Ron Crotty: Bass
Joe Dodge: Drums
a) "I'll Never Smile Again" 5:27 (Ruth Lowe – 1940) *
b) "For All We Know" 5:52 (John Fred Coots – 1934) *
c) : Laura" 3:12 (David Raskin – 1945)
LP: Jazz at the College of the Pacific
Label: Fantasy Records
Released: September, 1954
Recorded: December 14, 1953
College of the Pacific, Stockton, California
---