---
"Riverside Jazz" wordt elke zaterdagavond uitgezonden via BR6, van 23:00 tot 00:00 uur. Tevens is deze, na de uitzending, hieronder terug te luisteren.
---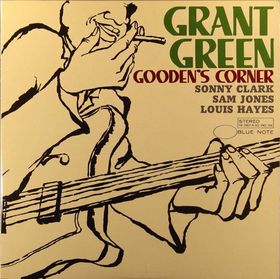 1) Grant Green
"What Is Thing Called Love"
——-gepubliceerd: 1929
———–(Cole Porter)
LP: Gooden's Corner
Grant Green (1935-1979) Guitar
Sonny Clark (1931-1963) Piano
Sam Jones (1924-1981) Bass
Louis Hayes (1937) Drums
Recorded: Van Gelder Studio, New Jersey. December 23, 1961
Released: 1980 by Blue Note Records
Het album Gooden's Corner is opgenomen december 1961, maar door platenbaas Alfred Lion niet uitgebracht tijdens zijn leven, toen Blue Note in 1979 in handen kwam van andere eigenaren, werden vele jazz albums die nog op de plank lagen alsnog uitgebracht, zo ook deze van gitarist Grant Green.
---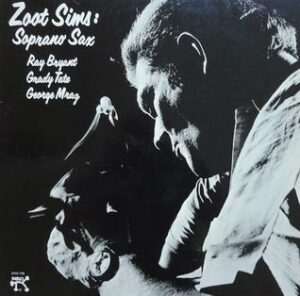 2) John 'Zoot' Sims
"A Ghost of a Chance with You"
———gepubliceerd: 1932
———-–(Victor Young)
LP: Soprano Sax
Zoot Sims (1925-1985) Soprano saxophone
Ray Bryant (1931-2011) Piano
George Mraz (1944) Bass
Grady Tate (1932-2017) Drums
Recorded: RCA Recording Studios, New York City.
—————-January 6 & 9, 1976
Released: 1976 by Pablo Records
Zoot Sims, die gedurende zijn hele carrière bekend stond als een hard-swingende tenorsaxofonist, begon met succes te spelen op de sopraan sax in 1973 en slaagde erin een van de beste te worden door simpel weg zijn eigen muzikale persoonlijkheid te spelen. Dit album is zijn enige volledige set op sopraansax
---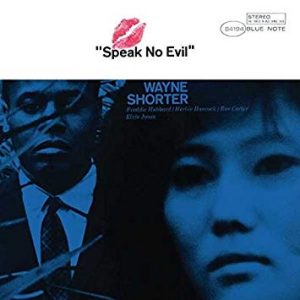 3) Wyane Shorter
"Wild Flower"
(Wayne Shorter)
LP: Speak No Evil
Wayne Shorter (1933) Tenor saxophone
Freddie Hubbard (1938-2008) Trumpet
Herbie Hancock (1940) Piano
Ron Carter (1937) Bass
Elvin Jones (1927-2004) Drums
Recorded: Van Gelder Studio, New Jersey. December 24, 1964
Released: June 1966 by Blue Note Records
'Speak No Evil' is het zesde album van Wayne Shorter. Hij laat hierop elementen van de hard-bop en de mondiale jazz horen, het is een uiterst bevredigend geheel. Dit album van Shorter kan je gerust rekenen tot een van zijn klassiekers, en dat zijn er veel.
---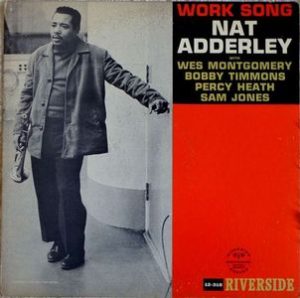 4) Nat Adderley
–"Work Song"
(Nat Adderley
—–Oscar Brown Jr.) 
LP: Work Song
Nat Adderley (1931-2000) Cornet
Wes Montgomery (1923-1968) Guitar
Bobby Timmons (1935-1974) Piano
Percy Heath (1923-2005) Bass
Louis Hayes (1937) Drums
Recorded: Reeves Sound Studio, New York City
—————-January 25 & 27, 1960
Released: 1960 by Riverside Records
Het album "Work Song" van cornetist Nat Adderley wordt in het algemeen erkend al zijn beste, een klassieker. Goede soul jazz van de jongere broer van alt-saxofonist Cannonball Adderley. De titel song is een van zijn bekendste composities. De melodie is geïnspireerd op zijn jeugdervaring toen hij een groep veroordeelde arbeiders hoorde zingen terwijl ze aan het werk waren en de straat voor de deur plaveiden van het huis van zijn familie in Florida.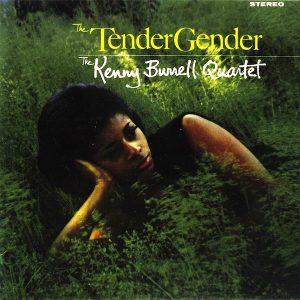 5) Kenny Burrell
"Mother in Law"
—(Kenny Burrell)
LP: The Tender Gender
Kenny Burrell (1931) Guitar
Richard Wyands (1928-2019) Piano
Martin Rivera: Bass
Oliver Jackson (1933-1994) Drums
Recorded: RCA Recording Studio, New York City
—————-April 4 & 5, 1966
Released: 1966 by Cadet Records
Kenny Burrell is een geweldige jazz gitarist die met zeer goed gevoel speelt, hij heeft een bluesy aanslag en vaak heeft hij een prachtige selectie songs voor zijn albums, die je dan meestal ongehoord kunt aanschaffen.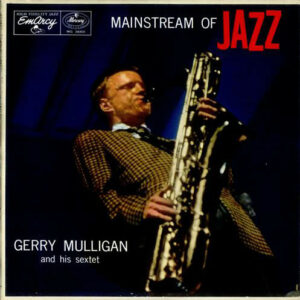 6) Gerry Mulligan
"Ain't It the Truth"
gepubliceerd: 1944
—-(Count Basie)
LP: Mainstream in Jazz
Gerry Mulligan (1927-1996) Baritone saxophone
Jon Eardley (1928-1991) Trumpet
Don Ferrara (1928-2011) Trumpet
Bob Brookmeyer (1929-2011) Trombone
Zoot Sims (1925-1985) Tenor saxophone
Bill Crow (1927) Bass
Dave Bailey (1926) Drums
Recorded: New York City. January 25 and September 26, 1956
Released: 1956 by EmArcy Records
Mainstream Jazz van Gerry Mulligan and his Sextet is nou zo'n typische klassieke West Coast-stijl jazzband. Mulligan geldt als een van de toonaangevende baritonsaxofonisten uit de jazzgeschiedenis, met name uit de periode van de cool jazz.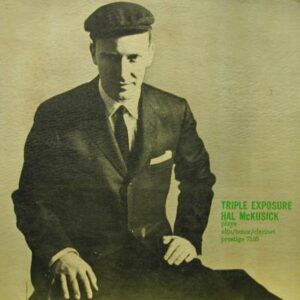 7) Hal McKusick
"I'm Glad There is You"
gepubliceerd: 1941
(Jimmy Dorsey
——& Paul Madeira)
LP: Triple Exposure
Hal McKusick (1924-2012) Clarinet
Billy Byers (1927-1996) Trombone
Eddie Costa (1930-1962) Piano
Paul Chambers (1935-1969) Bass
Charlie Persip (1929-2020) Drums
Recorded: Van Gelder Studio, New Jersey. December 27, 1957
Released: 1957 by Prestige Records
Klarinettist en saxofonist Hal McKusick en trombonist Billy Myers
twee vergeten op bop gebaseerde improvisatoren te horen op deze geweldige kwartet-sessie voor het album Triple Exposure.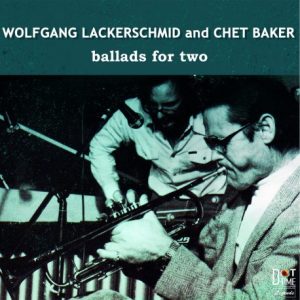 8) Chet Baker &
Wolfgang Lakerschmid
"You Don't What Love Is"
—–gepubliceerd: 1941
—–(Gene De Paul)
CD: Ballads for Two
Chet Baker (1929-1988) Trumpet
Wolfgang Lakerschmid (1956) Vibraphone
Recorded: Tonstudio Zuckerfabrik, Stuttgart, West-Germany
January 8 & 9, 1979
Released: 1979 by Sandra Music Productions
Dit album van Baker en Lakerschmid had niet veel ritme, maar had wel veel klankkleur, toonhoogte en galm. Dit is nou wat je noemt de avant garde van Chet Baker zonder gimmicks, mooie creatieve kunst om de kunst.
---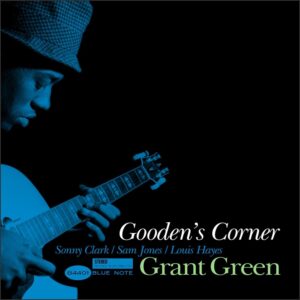 1) Grant Green
"Goodens Corner"
—–(Grant Green)
LP: Gooden's Corner
Grant Green (1935-1979) Guitar
Sonny Clark (1931-1963) Piano
Sam Jones (1924-1981) Bass
Louis Hayes (1937) Drums
Recorded: Van Gelder Studio, New Jersey. December 23, 1961
Released: 1980 by Blue Note Records
---