---
"Riverside Jazz" wordt elke zaterdagavond uitgezonden via BR6, van 23:00 tot 00:00 uur. Tevens is deze, na de uitzending, hieronder terug te luisteren.
---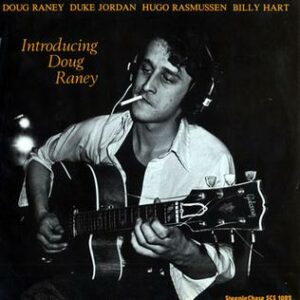 1) Doug Raney
"I Remember You"
gepubliceerd: 1941
(Victor Schertzinger)
LP: Introducing Doug Raney
Doug Raney (1956-2016) Guitar
Duke Jordan (1922-2006) Piano
Hugo Rasmussen (1941-2015) Bass
Billy Hart (1940) Drums
Recorded: Sweet Silence Studio Copenhagen, Denmark
—————-September 28-29, 1977
Released: 1978 by SteepleChase Records
Introducing was het debuutalbum van gitarist Doug Raney, zoon van die andere gitarist Jimmy Raney. Een goed swingend album die qua gitaarstijl iets zwaarder wordt aangespeeld dan het werk van zijn vader. Doug Raney heeft nog met Chet Baker in 1979 vier albums opgenomen in Copenhagen.
---
2) Miles Davis
"Tadd's Delight"
(Tadd Dameron)
LP: 'Round Midnight
Miles Davis (1926-1991) Trumpet
John Coltrane (1926-1967) Tenor saxophone
Red Garland (1923-1984) Piano
Paul Chambers (1935-1969) Bass
'Philly' Joe Jones (1923-1985) Drums
Recorded: Columbia Studios, New York City. October 26, 1955
Released: March 4, 1957 by Philips, London (minigroove)
Dit waren de eerste opnames voor Columbia Records samen met John Coltrane nam hij een hele reeks van dit soort albums op, ik mag wel zeggen dat dit toch wel zijn betere periode was dan daarvoor en zeker daarna, en dat is de periode van Fusion of hoe het allemaal mag heten.
---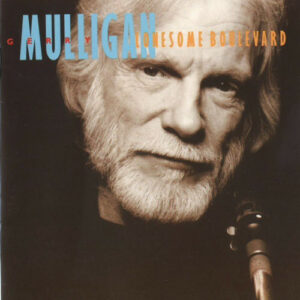 3) Gerry Mulligan
"Splendor in the Grass"
—–gepubliceerd: 1961
——-(David Amram)
CD: Lonesome Boulevard
Gerry Mulligan (1927-1996) Baritone saxophone
Bill Charlap (1966) Piano
Dean Johnson (1956) Bass
Richie de Rosa (1955) Drums
Recorded: Carriages House Studios, Stamford, Connecticutt U.S.
—————-March & September 1989
Released: 1990 by Verve Records
De echte jazzpurist zal dit album waarschijnlijk te weinig avontuurlijk vinden. Maar toch dit is prachtige muziek voor de kleine uurtjes. Alle nummers zijn van de hand van Mulligan, uitgezonderd Splendor in the Grass die is oorspronkelijk van David Amran. Behalve Gerry Mulligan op de sax spelen Bill Charlap piano, Dean Johnson bas en Ritchie de Rosa achter de drums op dit album. In 1990 was dat zijn vaste begeleidingsband.
---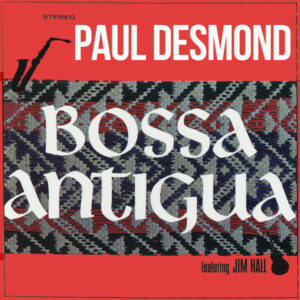 4) Paul Desmond
"Samba Cantina"
—(Paul Desmond)
LP: Bossa Antiqua
Paul Desmond (1924-1977) Alt saxophone
Jim Hall (1930-2013) Guitar
Eugene Wright (1923-2020) Bass
Connie Kay (1927-1994) Drums
Recorded: RCA Studio A. New York City. July 28, 1964
Released: 1965 by RCA-Viktor Records
Bossa Antigua is een album opgenomen door de Amerikaanse jazzsaxofonist Paul Desmond met opnames uit 1964 die werden uitgebracht op het RCA Victor-label. De albumtitel is een woordspel op bossa nova, het genre van de Braziliaanse muziek dat het album inspireerde.
---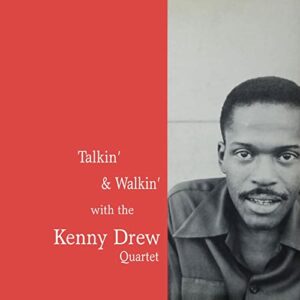 5) Kenny Drew
"I'm Old Fashioned"
gepubliceerd: 1942
—-(Jerome Kern)
LP: Walkin' & Talkin'
Kenny Drew (1928-1993) Piano
Joe Maini (1930-1964) Alt saxophone
Leroy Vinnegar (1928-1999) Bass
Lawrence Marable (1929-2012) Drums
Recorded: Capitol Studios, Los Angeles CA. December, 1955
Released: 1956 by Jazz: West Records
Kenny Drew was één van de beste hardbop pianisten. Hij maakte als leider meer dan een dozijn gedegen albums. Hij ging in 1961 voorgoed wonen in Denemarken, trouwde daar met een Deense, en nam met andere jazz artiesten talloze albums op.
---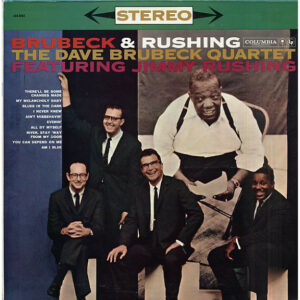 6) Dave Brubeck
——-"Evenin'
gepubliceerd: 1933
(T) Mitchell Parisch
(M) Harry White
LP: Brubeck and Rushing
Davu Brubeck (1920-2012) Piano
Jimmy Rushing (1901-1972) Vocal
Paul Desmond (1924-1977) Alt saxophone
Gene Wright (1923-2020) Bass
Joe Morello (1928-2011) Drums
Recorded: New York City. January 29 – August 4, 1960
Released: 19690 by Columbia Records
Zanger Jimmy Rushing zingt met een prachtige stem vol soul en de ritme sectie zorgt daar bij voor een passende ondersteuning, swingend maar niet opdringerig, vooral Paul Desmond voegt veel van zijn handels merk toe, o zo zacht en melodieus met zijn alt sax.
---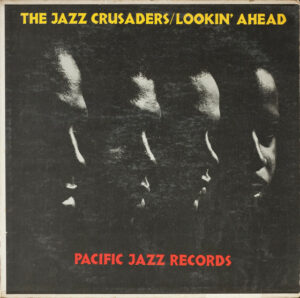 7) The Jazz Crusaders
—–"Tonight"
gepubliceerd: 1957
(Leonard Bernstein)
LP: Lookin' Ahead
Wayne Henderson (1939-2014) Trombone
Wilton Felder (1940-2015) Tenor saxophone
Joe Samble (1939-2014) Piano
Jimmy Bond (1933-2012) Bass
Nesbert Hooper (1938) Drums
Recorded: Pacific Jazz Studios, Hollywood, CA. January 7& 19, 1962
Released: 1962 by Pacific Jazz Records
Lookin' Ahaed is het tweede album van deze Californische jazz formatie The Jazz Crusaders. De tenor/trombone frontlinie creëert een swingend maar vooral een funky sound waarbij pianist Joe Samble het tweetal goed ondersteund. Tonight is een nummer uit de musical "West Sidy Story" uit 1957.
---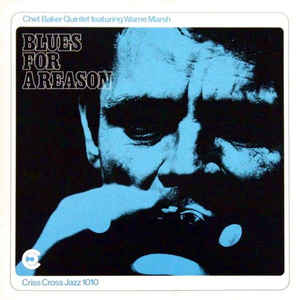 8) Chet Baker
"If You Could See Me Now"
——gepubliceerd: 1946
——-(Tadd Dameron)
CD: Blues for a Reason
Chet Baker (1929-1988) Trumpet
Hod O'Brien (1936-2016) Piano
Cecil McBee (1935) Bass
Eddie Gladen (1937-2003) Drums
Recorded: Studio 44, Monster, Holland. September 30, 1984
Released: 1985 by Criss Cross Jazz
'Blues for a Reason' onderscheid zich van andere albums van Chet Baker, vooral het nogal onbekende werk waarmee hij komt om voor dit album op te nemen in de studio van Gerry Teekens in Monster.
---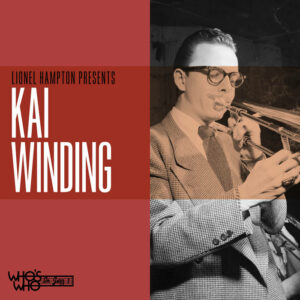 9) Kai Winding
"Lazy Moments"
(Frank Strazzeri)
LP: The Boy Next Door
Kai Winding (1922-1983) Trombone
Frank Strazzeri (1930-2014) Piano
Kevin Brandon: Bass
Ted Hawke: Drums
Recorded: Hollywood California. September 1, 1977
Released: 1977 by Who's Who in Jazz
Kai Winding was een uit Denemarken afkomstige Amerikaanse jazztrombonist. Winding was een van de eerste trombonisten, die succesvol aansloten op de bop. Hij bleef echter steeds toegewijd aan de swing en was anderzijds op zoek naar uitbreidingsmogelijkheden in de Modern Jazz.
---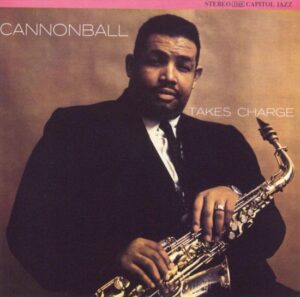 10) Cannonball Adderley
"Poor Butterfly"
gepubliceerd: 1916
(Raymond Hubbell)
LP: Take Charges
Cannonball Adderley (1928-1975) Alt saxophone
Wynton Kelly (1931-1971) Piano
Percy Heath (1923-2000) Bass
Jimmy Cobb (1929-2020) Drums
Recorded: Reeves Sound Studios New York City. May 12, 1959
Released: August 1959 by Riverside Records
Cannonball Adderley komt uit Florida stond bekend als een van de temperamentvolste hard-bob muzikant, wiens spel een mengeling vertoonde van lyrische opvattingen uit de swingperiode, pure bebop en zuidelijke blues- en gospelgevoel.
---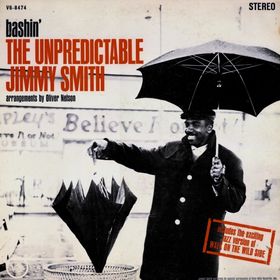 11) Jimmy Smith
—"Bashin'"
(Jimmy Smith)
LP: Bashin': The Unpredictable
——————–Jimmy Smith
Jimmy Smith (1925-2005) Organ
Quentin Warren: Guitar
Donald Bailey (1933-2013) Drums
Na het bereiken van internationale onsterfelijkheid en veel lof met zijn platencontract bij Blue Note Records in 1955 en de nieuwe norm te hebben gesteld voor de manier waarop het orgel in de jazz wordt gespeeld, heeft Jimmy Smith nog een gedurfde artistieke stap gezet toen hij in 1962 tekende bij het label Verve in een poging om verbreedt zijn muzikale instellingen terwijl hij zijn originele Hammond B-3 virtuositeit behoudt. Bashin ': The Unpredictable Jimmy Smith is zijn oogverblindende debuutalbum voor Verve Records.
---