"Riverside Jazz" wordt elke zaterdagavond uitgezonden via BR6, van 23:00 tot 00:00 uur. Tevens is deze, na de uitzending, hieronder terug te luisteren.
---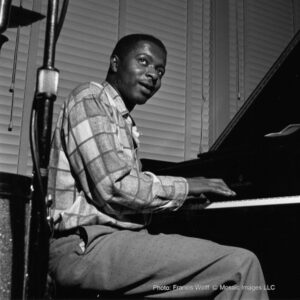 1) Wynton Kelly
"You Can't Get Away"
—–(Wynton Kelly)
LP: Piano
Wynton Kelly (1931-1971) Piano
Kenny Burrell (1931) Guitar
Paul Chambers (1935-1969) Bass
"Philly" Joe Jones (1923-1985) Drums
Recorded: Metropolitan Studios, N.Y.C. January 31, 1958
Released: 1958 by Riverside Records
Een onderscheidend album met een voortreffelijke drive en vooral een hele uitbundige swing sessie.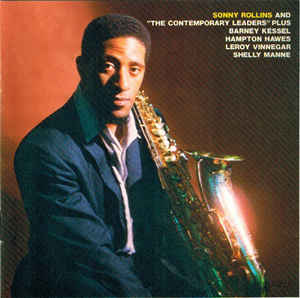 2) Sonny Rollins
"I've Told Ev'ry Little Star"
—-gepubliceerd: 1932
——-(Jerome Kern)
LP: The Contemporary Leaders
Sonny Rollins (1930) Tenor saxophone
Hampton Hawes (1928-1977) Piano
Barney Kessel (1923-2004) Guitar
Leroy Vinnegar (1928-1999) Bass
Shelly Manne (1920-1984) Drums
Recorded: Contemporary's Studio Los Angeles, CA
—————-October 20, 21, & 22, 1958
Released: 1958 by Contemporary Records
Dit was de laatste klassieker van Rollins voorafgaande aan zijn drie á vier jaar durende terugtrekking uit de jazz scene, om terug te keren met zijn baanbrekende album "The Bridge".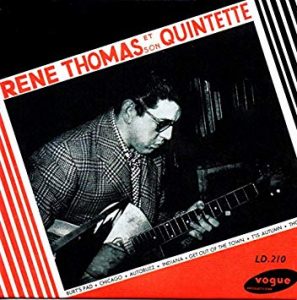 3) René Thomas
—"Thomasia"
(René Thomas)
LP: René Thomas
——Et Son Quintette
René Thomas (1927-1975) Guitar
Henri Renuad (1925-2002) Piano
Buzz Gardner (1931-2004) Trumpet
Jean-Marie Ingrand (1934) Bass
Jean-Louis Viale (1933-1984) Drums
Recorded: Paris, 1955
Released: 1956 by Vogue Productions
De Belg René Thomas ging in 1953 naar Parijs waar hij kennis maakte met de speelstijl van de Amerikaanse gitarist Jimmy Raney. Hij maakte er als leader verschillende plaat opnamen voor labels als Barclay en Vogue. In deze periode groeide de waardering van zijn collega's-jazzmusici voor zijn speelstijl.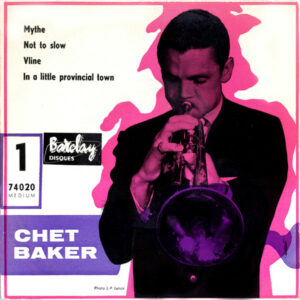 4) Chet Baker
a) "Not Too Slow"
—(Pierre Michelot &
——-Christian Chevalier)
b) "Vline"
(Christian Chevalier)
EP: Mythe
Chet Baker (1929-1988) Trumpet
Armand Migiani (1919-2008) Tenor saxophone
Teddy Ameline: Alto saxophone
William Boucaya (1922-1985) Baritone saxophone
Benny Vasseur (1926-2015) Trombone
Francy Boland (1929-2005) Piano
Benoit Quersin (1927-1993) Bass () Bass
Pierre Lemarchand: Drums
Recorded: Studio Pathe-Maggelan, Paris March 15, 1956
Released: 1956 by Barclay Disque
In 1955 en 1956 was Chet Baker regelmatig in Paris voor een aantal plaatopnames. Hij werd dan altijd begeleid door een aantal Franse jazz muzikanten die erg hun best deden om in het West-Coast stijl te spelen, die toen erg in trek was.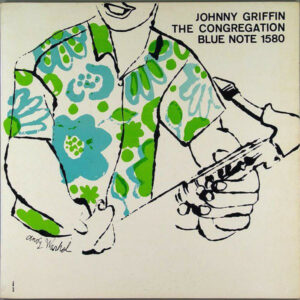 5) Johnny Griffin
"I Remember You"
gepubliceerd: 1941
(Victor Schertzinger)
LP: The Congregation
Johnny Griffin (1928-2008) Tenor saxophone
Sonny Clark (1931-1963) Piano
Paul Chambers (1935-1969) Bass
Kenny Dennis (1930) Drums
Recorded: Van Gelder Studio, New jersey. October 23, 1957
Released: March 1958 by Blue-Note Records
Johnny Griffin is op dit album in top vorm met een bijna klassieke kwartet sessie, een aanrader voor de bop verzamelaar.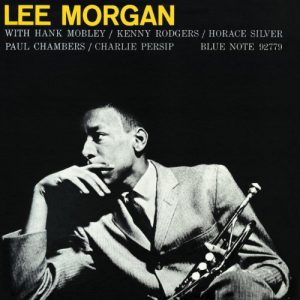 6) Lee Morgan
"Where I Am"
(Benny Golson)
LP: Lee Morgan Sextet
Lee Morgan (1938-1972) Trumpet
Hank Mobley (1930-1986) Tenor saxophone
Kenny Rogers: Alto saxophone
Horace Silver (1928-2014) Piano
Paul Chambers (1935-1969) Bass
Charlie Persip (1929-2020) Drums
Recorded: Van Gelder Studio, New Jersey. December 2, 1956
Released: May 1957 by Blue Note Records.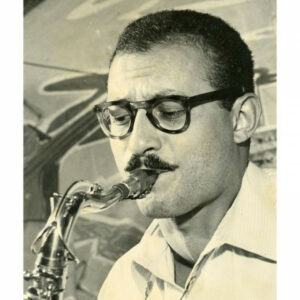 7) Guy Lafitte
—"Colline"
(Guy Lafitte)
LP: Blues
Guy Lafitte (1927-1998) Tenor saxophone
Raymond Fol (1928-1979) Piano
Pierre Cullaz (1935) Guitar
Henri Texier (1945) Bass
Charles Saudrais (1938-1993) Drums
Recorded: Paris, June 16, 17 & 26 1969
Released: September 1969 by Vega Disques
Guy Lafitte was een Franse jazzsaxofonist en -klarinettist. Hij behoort tot de bekendste vertegenwoordigers van de Franse swing en mainstream jazz van het naoorlogse tijdperk in de traditie van Coleman Hawkins.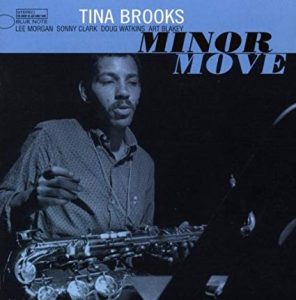 8) Tina Brooks
"Everything Happens to Me"
—–gepubliceerd:1940
———(Matt Dennis)
LP: Minor Move
Tina Brooks (1932-1974) Tenor saxophone
Lee Morgan (1938-1972) Trumpet
Sonny Clark (1931-1963) Piano
Doug Watkins (1934-1962) Bass
Art Blakey (1919-1990) Drums
Recorded: Van Gelder Studio, New Jersey. March 16, 1958
Released: 1980 by Blue Note Records
Alleen drummer Art Blakey leefde nog toen dit album alsnog uitkwam, de rest was al lang overleden. Tina Brooks was een nieuweling bij het platenlabel Blue-Note, en had de pech dat hij op die dag van de opnames wordt overklast door de dan negentien jarige trompetist Lee Morgan in topvorm en een bijzonder geïnspireerde pianist Sonny Clark. En toch brengt de baas Alfred Lion van Blue Note het debuut album van Brooks om onduidelijke reden niet uit, dat gebeurde 22 jaar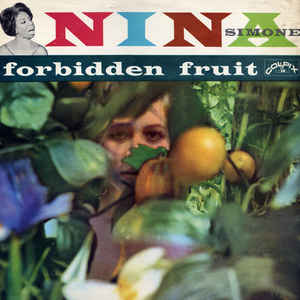 9) Nina Simone
"I'll Look Around"
gepubliceerd: 1947
(T) Douglas Cross
(L) George C. Croy
LP: Forbidden Fruit
Nina Simone (1933-2003) Vocal & Piano
Al Schackman (1933) Guitar
Chris White (1936-2014) Bass
Bobby Hamilton (1935) Drums
Recorded: New York City. 1960-1961
Released: 1961 by Colpix Records