"Riverside Jazz" wordt elke zaterdagavond uitgezonden via BR6, van 23:00 tot 00:00 uur. Tevens is deze, na de uitzending, hieronder terug te luisteren.
---
Betty Roché (zangeres)
(1918-1999)
Geboren in Wilmington, Delaware, V.S.
Overleden in Pleasantville, New Jersey, V.S.
Betty Roché was een Amerikaanse jazzzangeres. Ze zong in het orkest van Duke Ellington in de periodes 1943-1944 en 1952-1953. Ze was een belangrijke invloed voor bebop-zangers. Betty Roché groeide op in Alantic City en kwam in 1939 naar New York, waar ze een talentenjacht won in het Apollo Theater. Eind jaren vijftig en begin jaren zestig nam ze drie platen op voor de labels Bethelehem en Prestige, met bop-geïnspireerde songs. Na deze platen was Betty Roché niet meer actief als jazzzangeres actief.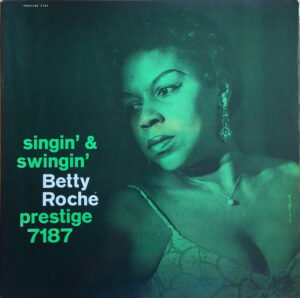 a) Day by Day 3:59
    (Axel Stordahl – Paul Weston – Sammy Cahn – 1945)
b) Blue Moon 3:05 (Richard Rodgers – Lorenz Hart – 1934) *
Album: Singin' & Swingin' (Prestige Records)
Van Gelder Studio, Englewood Cliffs, New Jersey. 3 juni 1960.
Betty Roché: zang
Jimmy Forrest: tenor saxofoon *
Jack McDuff: orgel
Bill Jennings: gitaar
Wendell Marshall: contrabas
Roy Haynes: drums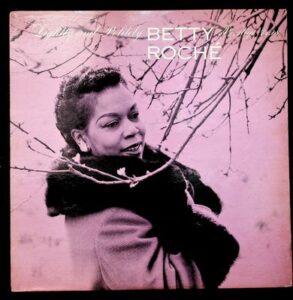 a) Someone to Watch Over Me 4:46 (George & Ira Gerhswin – 1926)
b) Rocks in My Bed 4:11 (Duke Ellington – 1941)
Album: Lightly and Politely (Prestige Records)
Van Gelder Studio, Englewood Cliffs, New Jersey. 24 januari 1961.
Betty Roché: zang
Jimmy Neely: piano
Wally Richardson: gitaar
Michel Mulia: contrabas
Rudy Lawless: drums
---
Jackie McLean (saxofonist)
(1931-2006)
Geboren in New York City, New York, V.S.
Overleden in Hartford, Connecticut, V.S.
Hardbop altist Jackie McLean is onmiddellijk herkenbaar aan zijn rauwe, scherpe toon. Én aan het afwijken van het smalle pad van de juiste toonhoogte. Dat kan al gauw irritatie wekken, maar zijn intense, gepassioneerde spel is dat onontkoombaar.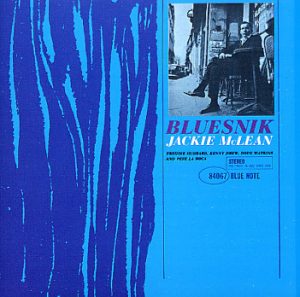 'Blues Function' 7:20 (Freddie Hubbard)
Album: Bluesnik (Blue Note Records BLP 4067)
Van Gelder Studio, Englewood Cliffs, New Jersey 8 januari 1961
Uitgebracht: 1962
Jackie McLean: alt saxofoon
Freddie Hubbard: trompet
Kenny Drew: piano
Doug Watkins: contrabas
Pete La Roca: drums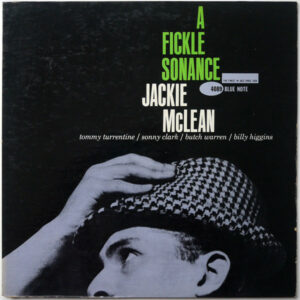 a) Subdued 5:51 (Jackie McLean)
b) Five Will Get You Ten 7:04 (Sonny Clark)
Album: A Fickle Sonance (Blue Note Records BLP 4089)
Van Gelder Studio, Englewood Cliffs, New Jersey 26 oktober 1961
Uitgebracht: november 1962
Jackie McLean: alt saxofoon
Tommy Turrentine: trompet
Sonny Clark: piano
Butch Warren: contrabas
Billy Higgins: drums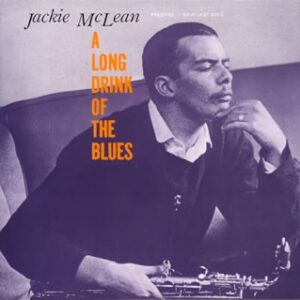 'A Long Drink of the Blues' 20:49 (Jackie Mclean)
Album: A Long Drink of the Blues (New Jazz Records)
Van Gelder Studio, Hackensack, New Jersey. 30 augustus 1957
Uitgebracht: 1961
Jackie McLean: alt & tenor saxofoons
Webster Young: trompet
Curtis Fuller: trombone
Gil Coggins: piano
Paul Chambers: contrabas
Louis Hayes: drums
---