---
"Riverside Jazz" wordt elke zaterdagavond uitgezonden via BR6, van 22:00 tot 00:00 uur. Tevens is deze, na de uitzending, hieronder terug te luisteren.
Deel 1: 22:00 – 23:00
Deel 2: 23:00 – 00:00
---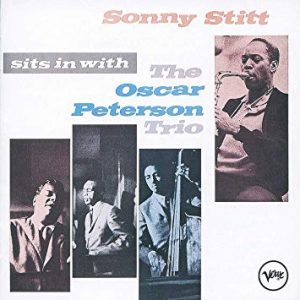 1) Sonny Stitt
   (1924-1982)
Sonny Stitt: Tenor-sax
Oscar Peterson: Piano
Ray Brown: Bass
Ed Thigpen: Drums
a) "Moten Swing" 6:58 (Benny Moten)-1932
b) "Easy Does It" 5:14 (Sy Oliver – Trummy Young) – 1939
LP: "Sonny Stitt Sits in with the Oscar Peterson Trio"
Label: Verve Records
Uitgebracht: 1959
Opgenomen: 18 mei 1959 in Parijs (FR)
Producer: Norman Granz
---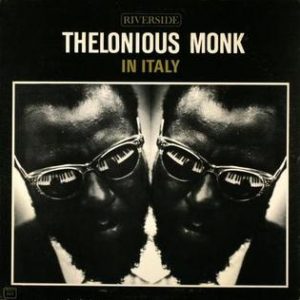 2) Thelonious Monk
         (1917-1982)

Thelonious Monk: Piano
Charlie Rouse: Tenor-sax
John Ore: Bass
Frankie Dunlop: Drums
a) "Jackie-Ing" 4:53 (Thelonious Monk)
b) "Epistrophy" 5:00 (Thelonious Monk – Kenny Clarke) – 1941
LP: Thelonious Monk in Italy
Label: Riverside Records
Uitgebracht: 1963
Opgenomen: 21 April 1961
'Live' opgenomen Theater Lirico, Milaan Italy
Producer: Orrin Keepnews
---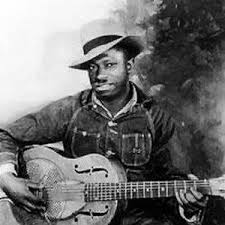 3) "Hambone Willie" Newbern
                  (1901-1965)
"Roll and Tumble Blues"
Single: Okeh Records
Opgenomen: 1929
in Atlanta Georgia
Componist: William Newbern
---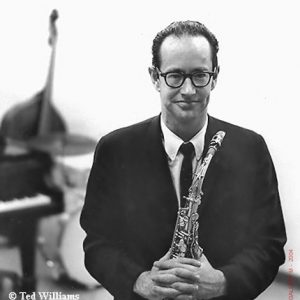 4) Paul Desmond
       (1924-1977)
Paul Desmond: Alt-sax
Gábor Szabó: Lead-guitar
Bob James: Electric Piano
Gene Bertocini: Guitar
Ron Carter: Bass
Jack DeJohnette: Drums
Ralph MacDonald: Percussion *
George Ricci: Cello *
a) "Take Ten" 6:02 (Paul Desmond)
b) "Was a Sunny Day" 4:35 (Paul Simon) *
LP: "Skylark"
Label: CTI Records
Uitgebracht: 1974
Opgenomen: 27-28 november – 4 december 1973
Van Gelder Studio Englewood Cliffs, New Jersey
Arrangeur: Don Sebesky
Producer: Creed Taylor
---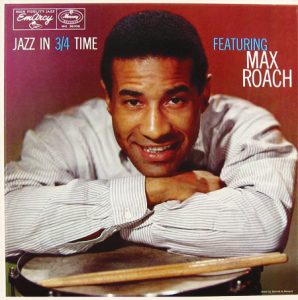 5) Max Roach
    (1924-2007)
Max Roach: Drums
Kenny Dorham: Trumpet
Sonny Rollins: Tenor-sax
Billy Wallace: Piano
George Morrow: Bas
a) "I'll Take Romance" 4:31 (Ben Oakland)
b) "Little Folks" 5:33 (Max Roach)
LP: "Jazz in 3/4 Time"
Label: EmArcy Records
Uitgebracht: 1957
Opgenomen: 18-20 maart 1957
Capitol Tower Studios, Hollywood CA.
Producer: Bob Shad
---
6) Peetie Wheatstraw
"Police Station Blues"
Single: Vocalion Records
Opgenomen in 1932
in St. Louis, Missouri
William Bunch bekend als Peetie Wheatstraw , was een Amerikaanse muzikant, een invloedrijk figuur onder de blueszangers uit de jaren dertig . De enige bekende foto van hem toont hem met een tricone resonator gitaar van het nationale merk , maar hij speelde piano op de meeste van zijn opnames.
---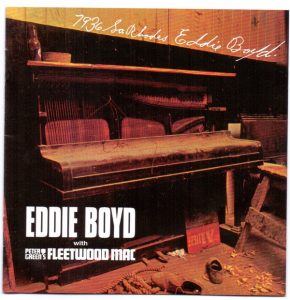 7) Eddie Boyd
    (1914-1994)
Eddie Boyd: Vocal & Piano
Peter Green: Guitar
John McVie: Bass
Mick Fleetwood: Drums
a) "The Blues is Here to Stay" 2:07 (Eddie Boyd)
b) "The Big Boat" 2:40 (Edie Boyd)
LP: "7936 South Rhodes"
Label: Blue Horizon
Uitgebracht: Januari 1968
CBS Studio London
Producer: Mike Vernon
---
2E UUR RIVERSIDE JAZZ
ALBUM V.D.WEEK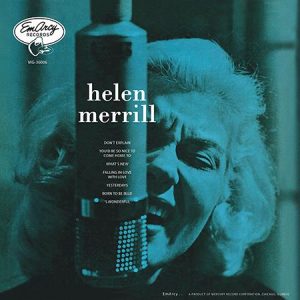 8) Helen Merrill
"First Album"
Label: EmArcy Rec.
Uitgebracht: 1955
Opgenomen: 22-24 dec. '54
Arrangeur: Quicy Jones
Producer: Bob Shad
Helen Merrill (1930) Vocals
Clifford Brown (1930-1956) Trompet
Danny Blank (1922-2010) Baritone-sax-Klarinet & Flute
Jimmy Jones (1918-1982) Piano
Barry Galbraith (1919-1983) Gitaar
Milt Hinton (1910-2000) Bass
Osie Johnson (1923-1966) Drums
Oscar Pettiford (1922-1960) Bass *
Bobby Donaldson (1922-1971) Drums *
a) "You'd Be So Nice to Come Home To" 4:16
—————————————–(Cole Porter – 1943)
b) "Falling in Love with Love" 3:50 *
————(Lorenz Hart – Richard Rodgers – 1938)
c) "Don't Explain" 5:04
——–-(Billie Holiday – Arthur Herzog Jr – 1946)
d) "What's New" 4:55 *
—————-(Johnny Burke – Bob Haggart – 1939)
e) "Yesterdays" 5:54 *
—————–(Otto Harbach – Jerome Kern – 1933)
---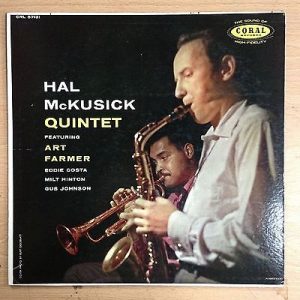 9) Hal McKusick
     (1924-2012)
Hal McKusick: Alt-sax
Art Farmer: Trompet
Eddie Costa: Piano
Milt Hinton: Bass
Gus Johnson: Drums
a) "Gone with the Wind" 5:26 (Allie Wrubel – 1937)
b) "That Old Devil Moon" 3:39 (Burton Lane – 1947)
LP: "Hal McKusick Quintet feat. Art Farmer"
Label: Coral Records
Uitgebracht: 1957
Opgenomen: 4-5-6 februari 1957
Producer: Onbekend
---
10) Washington Phillips
a) "Denomination Blues"
b) "You Can't Stop a Tattler"
CD: "The Key to the Kingdom"
        (compilatie 2016)
Opnames: 2 & 5 december
   ————-Dallas, Texas
Composities: Washington Phillips
Washington Phillips is een heilige. Althans voor liefhebbers van de vroegst bewaard gebleven bluesmuziek uit de jaren '20. Zijn muziek zoals vastgelegd op acht 78-toeren-platen, is nauwelijks vergelijkbaar met die van zijn tijdgenoten. Je hoort een een hooggestemd, onbekend gebleven snaarinstrument. Het brengt een bijna hemels geluid voort tussen een harp, een kinderspeeldoos en een gitaar.
---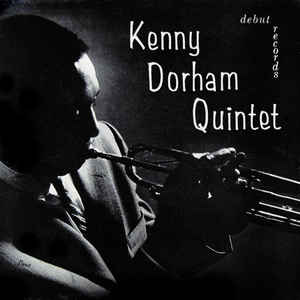 11) Kenny Dorham
        (1924-1972)
Kenny Dorham: Vocals & Trompet
Jimmy Heath: Tenor-sax
Walter Bishop: Piano
Percy Heath: Bass
Kenny Clarke: Drums
a) "Chicago Blues" 2:50 (Paul Biese – Danny Altieri – 1924)
b) "Lonesome Lover Blues" 3:04 (George Jackson – Jean Lenoir)
LP: "Kenny Dorham Quintet"
Label: Debut Records
Uitgebracht: 1954
Van Gelder Studio Hackensack New Jersey
op 15 december 1953
Producer: Charles Mingus
---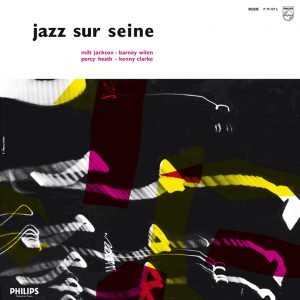 12) Barney Wilen
       (1937-1996)
Barney Wilen: Tenor-sax
Milt Jackson: Piano
Percy Heath: Bass
Kenny Clarke: Drums
Gana M'Bow: Percussion *
a) "Minor Swing" 3:46 (Django Reinhardt – 1937) *
b) "Epistrophy" 2:38 (Thelonious Monk – Kenny Clarke – 1941)
LP: "Jazz Sur Seine"
Label: Philips
Uitgebracht: 1959
Opgenomen: 13-14 februari 1958 Parijs
Producer: Raymond Fol
---